9 traditions + 12 slots AP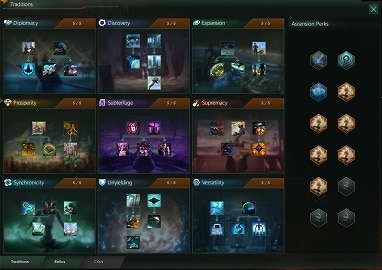 Description:
Adds the ability to select 2 more traditions.
Increases the number of Ascension Perks to 12.
2 additional perks are awarded for completing 2 traditions.
2 more perks are given for learning the "Universal Views" technology
Download
Required DLC:
These DLC should be installed in order to use this item.
Stellaris: Utopia
Revisions:
Old revisions of this mod are available below. Click the link to download.