Music of the New Republic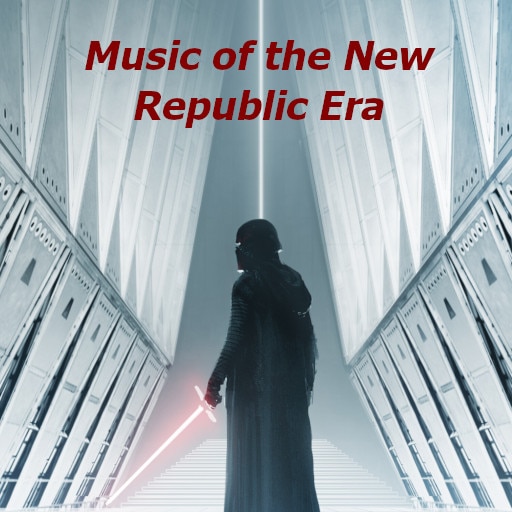 Description:
Music of the New Republic Era
A collection of music from the era of the New Republic
This mod is a collection of tracks from a variety of stories set in the age of the New Republic.
These tracks were originally selected for the now defunct total conversion "Dawn of the New Republic" and were originally going to be included with the mod on release. Since the mod is dead, I have decided to go ahead and release these tracks for people who want to include some post-Endor music for their New Dawn (or vanilla) playthroughs.
This mod will be updated periodically as new tracks from canon material becomes available.
However, this mod does not include any tracks from any of the prequel or original trilogies and instead focuses on material set after Return of the Jedi. Since games like Jedi Knight II: Jedi Outcast and Jedi Academy rely heavily on John Williams' score for the original trilogy, nothing from those games will be in this mod.
If you want to have music from the original and prequel trilogies (as welll as the complete tracklists for Episodes 7 and 8), please check out cmo3056's "Better Star Wars Music."
——————————————————-
Currently includes tracks from:
Films
The Force Awakens
The Last Jedi
The Rise of Skywalker
Games
Squadrons
Battlefront 2 (2017)
Shows
The Mandalorian
The Book of Boba Fett
——–
This collection of music will not conflict with any mods. At worst you will have duplicates show up on the music player if you are using another mod with the same/similar tracks.
Special thanks to SolarRider for allowing me to use some tracks from his "More Star Wars Music" mod. However, the biggest credits must be given to John Williams, Ludwig Goransson, Joseph Shirley, and Gordy Haab for their work on the Sequel trilogy, the Mandalorian, the Book of Boba Fett, Squadrons, and Battlefront 2.