Ancient Clone Vat 60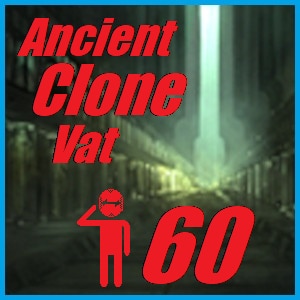 Description:
– 60 Clones per vat and infinite number of Ancients Clone Vats to build –
COMPATIBLE with Stellaris 3.4.* and any mod as long as this does not change the number of ancient clone vats and their capacity
ACHIEVEMENTS ON STEAM WILL BE DISABLED WHEN USING THIS MOD
### WARNING ###
THIS MOD IS TOTALLY, REALLY TOTALLY OVERPOWERED. IT IS NOT BALANCED WITH THE REST OF THE GAME AND CAN BE CONSIDERED CHEATING!
But it is Fun! 🙂
Required DLC:
– Humanoids Species Pack -> Origin Clone Army
Languages:
– English
– German
Mod description:
Ancient clone vats can now be built in unlimited numbers.
Each can produce and sustains up to 60 clones.
Everything else remains the same (600 minerals construction costs, -5 energy maintenance costs, etc.)
You want more?
– Same but a tiny bit less overpowered with vanilla 20 clones per vat:
https://steamcommunity.com/sharedfiles/filedetails/?id=2811351259
Have fun and a wonderful day