Crystalline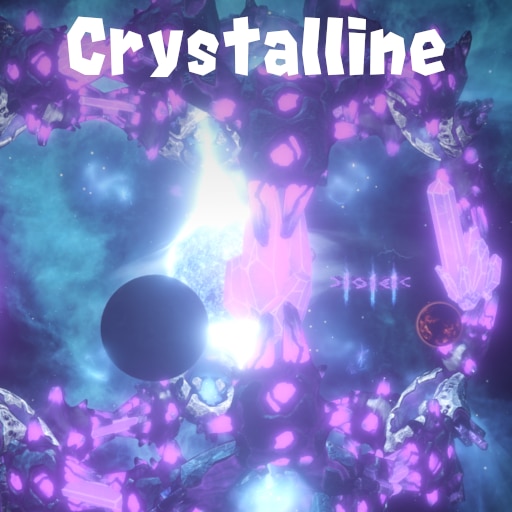 Description:
Description:
This mod gives the DLC Lithoid Shipset megastructures a new coat of paint. Making their megastructures more look like Crystalline structures made of crystals and rock instead of just super polished rocks.
Features:
– Redesigned Meshes for every single DLC and Vanilla Lithoid Megastructures
Ironman Compatible
Compatibility Patches:
– Landmass
Future Plans:
– Further support for future Vanilla/DLC Megastructures
– More polishing for some models
Known Issue:
– Minor flickering as those issues are from the lithoid models I used. I will try clean this up over time as I see them
FAQ:
Q: Can I use assets from this mod?
A: As long as you credit my name on your mod then sure fell free to use it to your hearts desire!
Q: Will you redesign XYZ?
A: Unfortunately these are mostly fitting to my own taste of what I think should be a Lithoid Megastructure. Suggestions are welcome but I don't guarantee any redesigns.
Q: Real Space? Gigastructures? Some other megastructure or planet/star mod?
A: Currently, I only plan to support my own scale mod and vanilla/DLC Megastructures.
Q: What other mods do you plan to do?
A: Please refer to my Galactic Resonance Collection for any planned mods and current progress.
Credits:
– Goma Shin for the Logo font
– Stellaris Modding Den for the inspirations and place to get help and opinions
– Paradox Interactive for the game itself
– GIMP Development team for GIMP
– Blender Foundation for Blender
[discord.gg]
Download
Revisions:
Old revisions of this mod are available below. Click the link to download.