AI No Habitats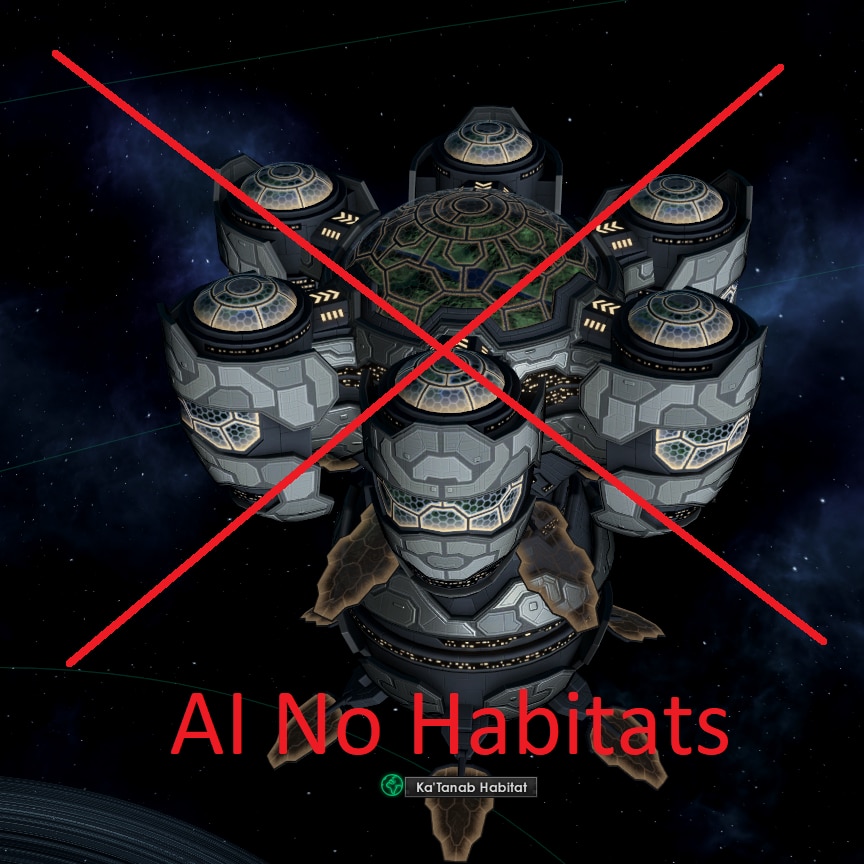 Description:
Tired of AI spamming habitats? to much work to clean them all up and possible performance drop because of this.
This mod should prevent AI from picking first habitat tech.
Working with other mods? I don't know you should try but with mod I use I have not seen any issues.
I'm far from experienced modder but if you find out AI still making habitats that are not void-dweller origin let me know and I try to find out why.
Check out my mod collection I use for stellaris.
People with issue.
1: I keep this mod working as long as I play Stellaris.
2: I not gonna update mod because of message. launcher only checks version numbers and say its out of date it will work.
3: if it will no longer working for me and I cannot fix it or dedicated enough to fix it I will remove this mod.
4: so if you see this mod it means it works. its tested with My mod collection and there is information on that page how to set it up.
5: if you have any issues its either load order issue and/or in conflict with a other mod. and you have to chose wich mod you desire more to use if you cannot fix it with changing load order.
6:you can test it by only loading this mod. if it works on its own its clear this mod is not broken.