DarkSpace (3.4)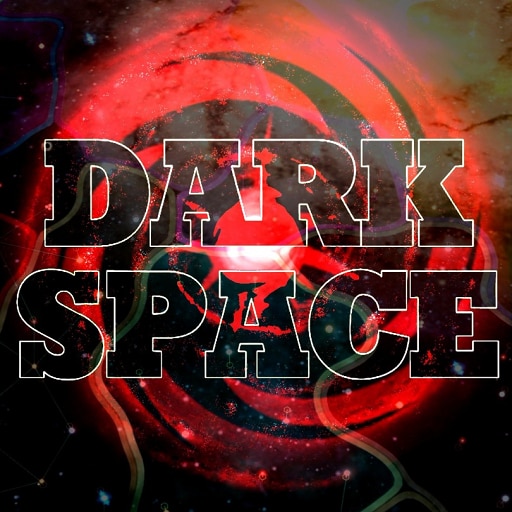 Description:
Updated for Stellaris 3.4.* – Further updates will follow.
REPORT 3.4 BUGS VIA COMMENT! 🙂
DS adds content for the player, not for the AI. Game mechanics, galaxy generation, balance etc will NOT change. This means the game will not lose its immersion & the AI will not throw weird stuff at you. Its compatible with nearly all other mods and just an addition to Vanilla – the whole content is choosable only by you, not forced.
Summary of what DS adds:
– 21 origins, 10 civics, 6 shipsets, 5 crisis perks, smaller megastructures, ascension perks
– "Nomad" playstyle
– become a Fallen Empire
– new species "Aero" – live on gas giants or molten worlds!
– a new design for the Aetherophasic Engine + new "menace" battleships (player crisis of the Nemesis DLC)
– other smaller additions
Origins
Begin your own story with 20 different origins. From starting in a different cluster to large structures and more! [Help 1/7] Origins + Civics
Civics
There are offensive and defensive civics for every kind of player. [Help 1/7] Origins + Civics
Megastructure perks
New and balanced (=basic Stellaris) megastructures for your economy and military.
[Help 2/7] Ascension Perks
Crisis Perks
DarkSpace adds more ways to become the galactic menace! Read this to learn more:
[Help 2/7] Ascension Perks
Become a Fallen Empire and spawn new empires
Discover new technologies, buildings, edicts, mechanics (like spawning new strong empires) and ships. [Help 3/7] How to become a Fallen Empire and spawn new empires
Superweapons
You will be able to build galactic superweapons like a Halo or giant cannon to fire at systems across the galaxy! [Help 4/7] Megastructure Superweapons
Play as Nomad Empire!
DarkSpace adds a unique Nomad origin that has its own perks, traditions, ships, components, policies, economy growth, technologies and mechanics! Check out how it works here:
[Help 6/7] Playing as Nomad Empire
Stellar Engine: A movable gigastructure
DS adds the giant structure "Stellar Engine". This immense structure can easily become the heart of your entire empire – a militarily and economically powerhouse. The best part: This structure is able to move itself and its pops around the entire galaxy! Read this guide to learn more about this incredible feature: [Help 7/7] Gigastructure Stellar Engine
Other content
Discover new systems in the galactic core, new random systems, a new design for the "Aetherophasic Engine" & "menace"-battleship for the level 5 crisis of the NemesisDLC.
[Help 5/7] Vanilla addons/other content
Shipsets
Spectralic – a completly new shipset with a grey/black-red theme inspired by the GrayTempest ships, works for all ships, starbases and the important megastructures
Certus – looks like the shipset of Fallen Empires, works for all ships and starbases (no megastructures)
Organic – uses Prethoryn assets, works for all ships and starbases (no megastructures)
Unbidden – adds all the shiny Unbidden ships as a shipset (blue) (no megastructures)
Vehement – adds all the shiny Vehement ships as a shipset (green) (no megastructures)
Aberrant – adds all the shiny Aberrant ships as a shipset (orange) (no megastructures)
Compatibility
DS is compatible with nearly every other mod. Please consider that DS's balance is aimed to be fine with the base game, other mods might change stats and ship/economy numbers more. See here a list of known compatible mods: Mod compatibility & information for modders
Language
German and English
Credits & important notes
Special thanks to:
– the creators of "Elves of Stellaris", for letting me use one of their meshes (used in the Spectralic shipset as BB)
– my brother, who wrote some texts for the lore of DS
– Elowiny (Gigastructures dev) allowed me to use some script templates to create the megastructure weapons
– Aryx (Machine Shipset), I use one requested mesh for some models like the Halo ring
Terms of use
Please do not simply include any DarkSpace files in modpacks or similar stuff without asking.
Uploading this mod to the Paradox mod workshop is not allowed (because some did it without asking).
FAQ: HOW DOES FEATURE XYZ WORK?!
I wrote some simple tutorials, please read them before asking! DARKSPACE MOD WIKI
Discord
Join the Stellaris Modding Discord and visit the channel #darkspace for discussions or questions!

[discord.gg]
If you want to support my work, simply leave a like for this mod! 🙂
Download
Revisions:
Old revisions of this mod are available below. Click the link to download.