Storage Districts and Solutions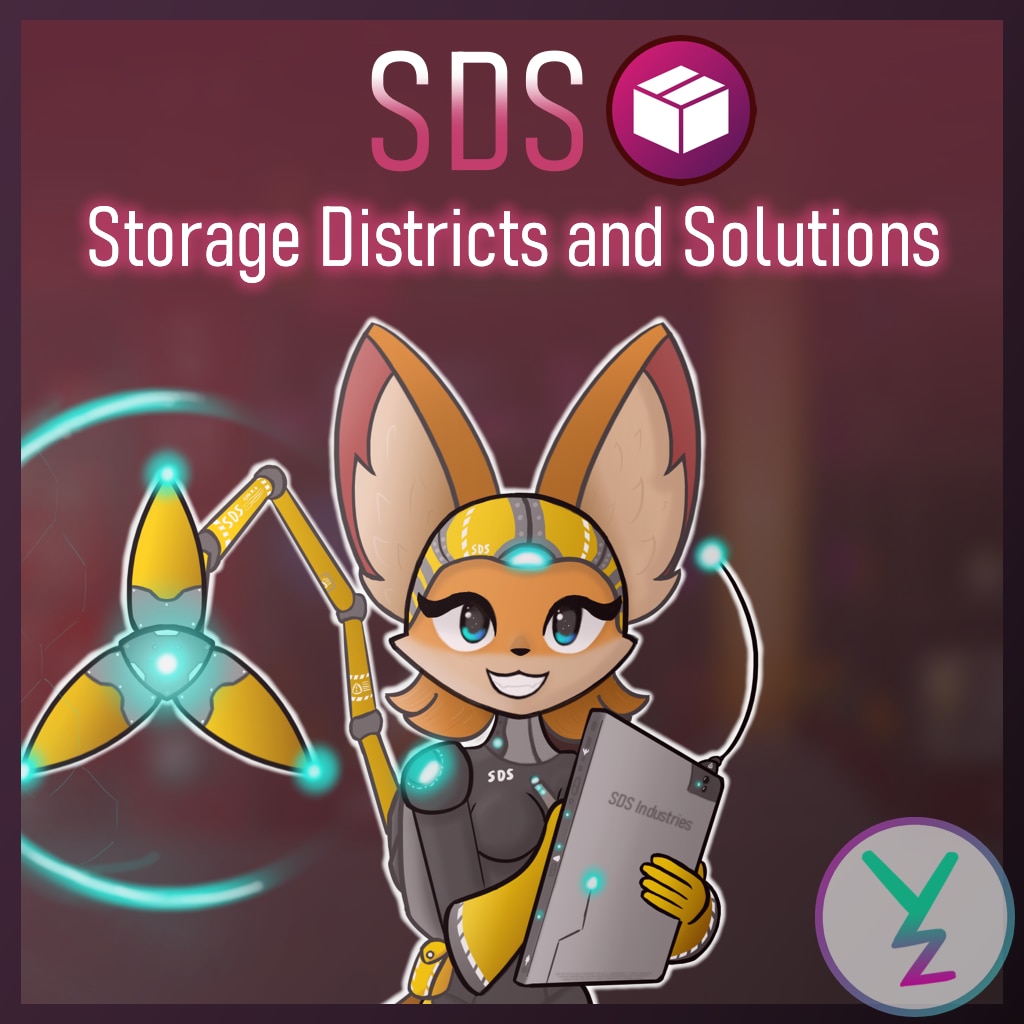 Description:

Done, but testing. Report any bugs.
Aviable Languages: English

"SDS – Storage Districts and Solutions" is a mod adding storage districts for all your greedy needs, with new technologies, job and a building to give them a bit more flavor. It is very easy to use and i hope you'll enjoy it.
-Unique Storage districts for all planets, ecumenopolis and vanilla habitable structures
-Storage World designation that helps you a bit
-6 new technologies
-Storage Bureau building
-Storage Specialist Job, that increases output of all jobs in your empire by 1%
PLEASE READ: SDS adds storage capacity for your Empire through modifiers that can be seen at empire modifiers screen. They give you all the necessary info in description and become visible once you've built your first storage district.
-No Vanilla files are touched
-Fully compatible with Gigastructures and Planetary Diversity

-Hats off to Gigachads at Stellaris Modding Den
And guys, you can either throw a penny or join my discord server 😉
[www.patreon.com]
Ko-fi[ko-fi.com]
Discord[discord.gg]