The New Era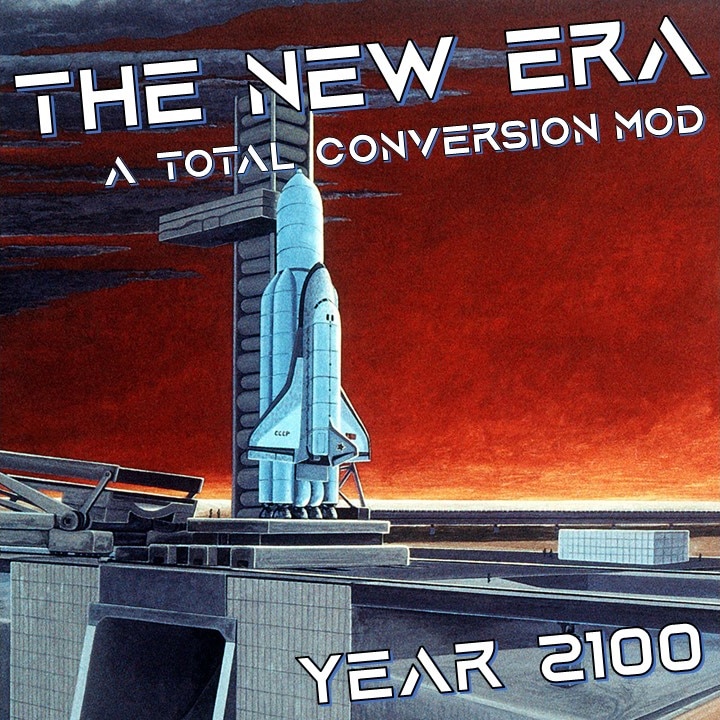 Description:
The New Era
This mod is a completely update-independent project. The new era is about the full conversion of stellaris, which means it has alternative mechanics to vanilla. Also in the mod there is no compatibility with other mods. You should play on version 3.1.2, since it was she who was taken as the basis for the mod and its updates.
This mod completely changes every aspect of the vanilla game. There is a completely new technology tree nailed down from scratch, an adequate system of job financing, a new battle, and so on. This mod involves the transformation of stellaris into something more realistic and adequate than the "D*ck" update in vanilla. In the process of its development, we are slowly but inevitably moving towards a utopian dream, the dream of stellaris for 300 playable years. This mod simulates the development of the galaxy over eras. You start out as a primitive to go through 3 ages and become a great Galactic empire.
Eras in mod:
1. The Era of the Primitives
– civilizations just go out into space and master the worlds around them.
2. The era of the New Time
– civilizations enter the colonial race, conquer space, fight.
3. Era of Empires
– superpowers are fighting a war for world domination.
In this mod:
The system of the economy in the districts.
The entire planetary infrastructure has been completely redesigned. Added a bunch of new resources, districts and buildings. In addition, the mechanics of economic space exploration have changed a lot, for example, spaceships are now being built at planetary shipyards. Realistic economy just now!
New tech tree.
Our mod implements a completely unique technology tree that has no analogs in stellaris. New components, technologies, resources and much more! This also includes reworking the research mechanics, now technologies are time-bound. The maximum lead is 20 years.
New Ethics&Goverments system.
Our fashion provides for a new system of government. I brought back the political system from 1.5.1 with a number of changes aimed at improving the balance and gameplay of Stellaris.
Budget system.
Now it is possible to finance a specific industry by pouring money into it. Now you can manage and prioritize your economy significantly better.
New traditions
New imperial traditions, they will lead your society through a long path of cultural and technological evolution into the space age.
New FLT
Now, at the start of the game you once again can chose – warp or hyper!
Optimization.
Our mod made a unique optimization of Stellaris, according to our system, 1 pop = 100 million people, so the planetary population growth is reduced by 3 times in proportion to the increase in labor efficiency. In our mod, you can play 100 years in 2 hours!

If you want to help the creator of the mod in its development and speed it up, you can make a donation.
https://www.patreon.com/lKomandante

Also you can see my grafical addon
https://steamcommunity.com/sharedfiles/filedetails/?id=2801740781

Join my Discord server!
https://discord.gg/t5eUyrXpBc

spawn-bug fix as per the dev: start the game in multiplayer then save and load it in singleplayer
Download
Revisions:
Old revisions of this mod are available below. Click the link to download.