Silfae's Portraits: Revisited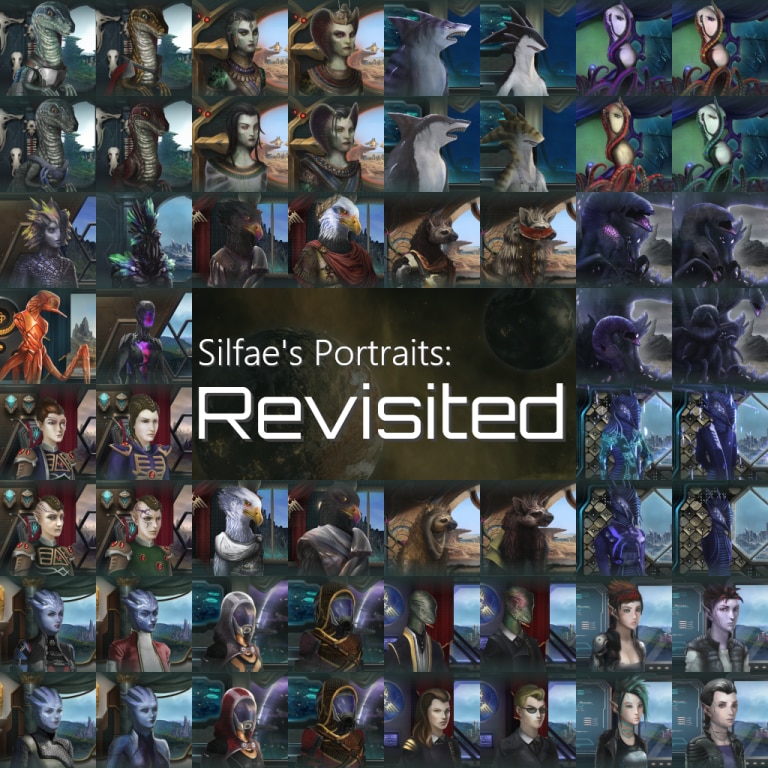 Description:
Overview
This mod is a compilation of my adaptations of Silfae's portrait mods. Please see the description of each individual mod for what the effects are.
Individual mods update first, then changes are merged here.
Bundled Mods
This is a bundle of mods to make it a little easier to sub and ensure cross-compatibility with each-other. Please check each individual mod for the effects and any known issues. The large hex strings are the commit hashes – that is mostly for my own record-keeping to know what revision of the other source code is contained here.
Source Code
Hosted on Github[github.com]
Compatibility
Requires Stellaris 3.0.4 and disables achievements.
Check each of the contained mods for an explicit list of incompatibility notes.
Dependencies
In order for this mod to function, you must install these mods (and load them before this one):
These mods are not included as part of this mod so that the original authors get credit via mod subscriptions.
When to Install
You should only add this mod before starting a new game, or remove it before starting a new game. It should not be added to or removed from an in-progress game.
Changelog
See Change Notes.
[discord.gg]