Buff Out Leviathans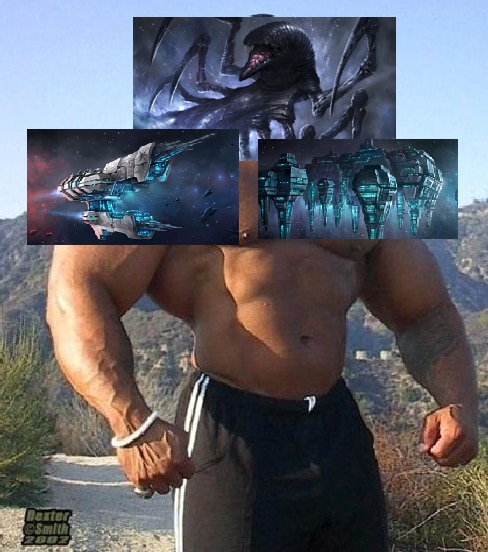 Description:
Updated to 3.4
A mod that I've been using for fun since the introduction of Leviathans and Distant Stars.
This mod will extremely buff the following creatures. You can use this mod to give you a challenge or just prevent the AI from killing them early game. (Highly designed for modded games)
Changes Summary:
ALL HP multiplied by x10
ALL Armor multiplied by x5
ALL Shield multiplied by x5
Added HP regen by percent of 2.5 for all
Added Damage modifier for all by 200%
NOTE: Some creatures dont have shield, so they dont get the x5 for it, same goes for creatures that doesnt have armor.
Leviathan DLC:
-Space Dragone Red
-Enclave Station
-Stellarite
-Technosphere
-Galleon
-Station XL
-Station L
-Station M
-Station S
-Station XS
-Dimensional Horror
-Automated Dreadnought
-Homebase
-Hive Asteroid
-Wraith
-Wraith, Red
-Wraith, Yellow
-Baby Drake
-Shard the Dragon
*NEW*-Space Dragon Origin
*NEW*-Space Dragon Origin Baby
Distant Stars DLC
-Tiyanki Matriarch
-Voidspawn
-Enigmatic Cache
-Baby Drake (Nanite)
-Adopted Space Amoeba Centenarian
Compatibilty:
Not compatible with mods that edit the following:
-common/ship_size/11_leviathan.txt
-common/ship_size/13_distant_stars.txt
(as I know, there's almost no mod that modifies those, other mods modifies their spawn rate and not that files so it should be compatible with almost any mod including those force spawn mods)
Simple EXAMPLE:
Dimensional Horror
100k HP now changed to 1M HP
100k Armor now changed to 500k Armor
100k Shield now changed to 500k Shield
Anyway, for people expecting a new stand alone ship, i'll post a new one next month.
Download
Revisions:
Old revisions of this mod are available below. Click the link to download.