Hypergalactic Neptunia Empire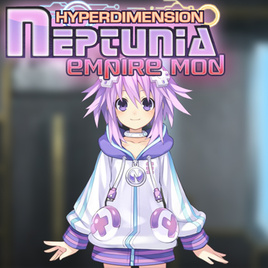 Description:
This mod started out as just a simple mod to add the portraits of the goddesses from the Hyperdimension Neptunia games series to the game, but after seeing what could be done very easily, it quickly developed from there.
As it is now, it contains a full package of six empires to pick between, some start messages for them all, different traits and such picked with the goddesses personalities in mind, a custom name list (albeit one made in a rush) and a customized starting system based around Gamindustri.
This should definitely satisfy the Neptune fanatic.
Please leave feedback here.
Addon: Immortality for those of you desiring unlimited playtime:
https://steamcommunity.com/sharedfiles/filedetails/?id=2459102962
Addon: Cold Lonely Universe for those of you wanting to never encounter another CPU based race:
https://steamcommunity.com/sharedfiles/filedetails/?id=2459096779
Github link for following progress made on mod: https://github.com/EnderShadow/HyperStellaris-Neptunia
Originally by Mordaedil: https://steamcommunity.com/sharedfiles/filedetails/?id=696538217