AA's Origins: God Ruler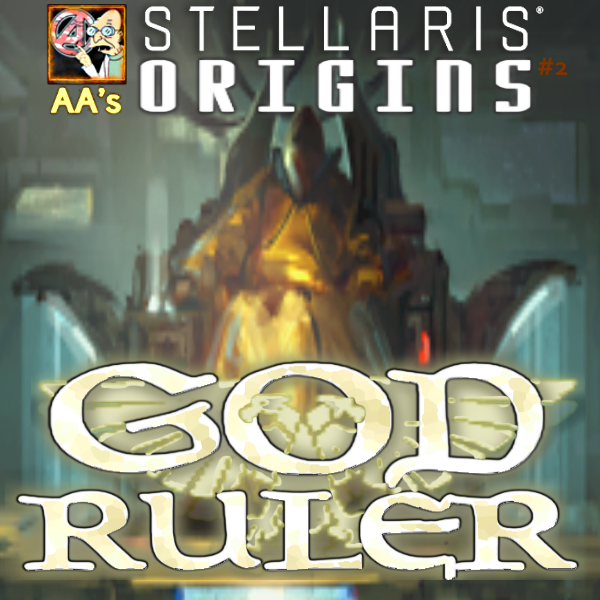 Description:
One Shall Rule
A simple mod that brings some content to Stellaris based on the Imperium from Games Workshop's Warhammer 40000.
Includes: a new origin; an ecumenopolis start; bespoke districts; bespoke buildings; bespoke jobs; a new flag; a prescripted empire.
*looks at latest feature for Nemesis* Well they're a AAA studio and I'm just me 😛

Over-rides the following vanilla files:
common/districts/01_arcology_districts.txt
common/planet_classes/02_planet_classes_megacorp.txt
common/scripted_triggers/01_scripted_triggers_buildings.txt
gfx/portraits/environments/pc_city_sky.dds
events/utopia_shroud_events.txt
LOAD ORDER
Anywhere.
Does not require installation of an exe, a code, a $0.10 subscription or to be able to read Chinese.
Keep on negging. Scamming with mods on the workshop is pathetic.

Download
Revisions:
Old revisions of this mod are available below. Click the link to download.