AEMS Reborn No Geometry and Goo Species Version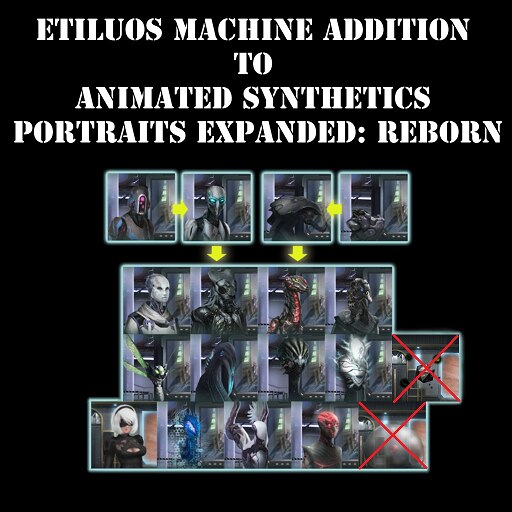 Description:
This is small changed version of original https://steamcommunity.com/sharedfiles/filedetails/?id=1707703153 to remove Animated grey goo species and Animated geometry species from the list so you do not have 2 empty square you can select in modification of your robots when not having these 2 species installed.
All credit goes to the original maker of mod linked above and got permission to make this.
Load order should look like something this.
Animated Synthetics Portraits Expanded: Reborn
Animated human android species
Other portrait mods of Etiluos
Adding Etiluos Machine Species to Animated Synthetics Portraits Expanded: Reborn
any of Etiluos optional hair mods