Fallen Empire Border Access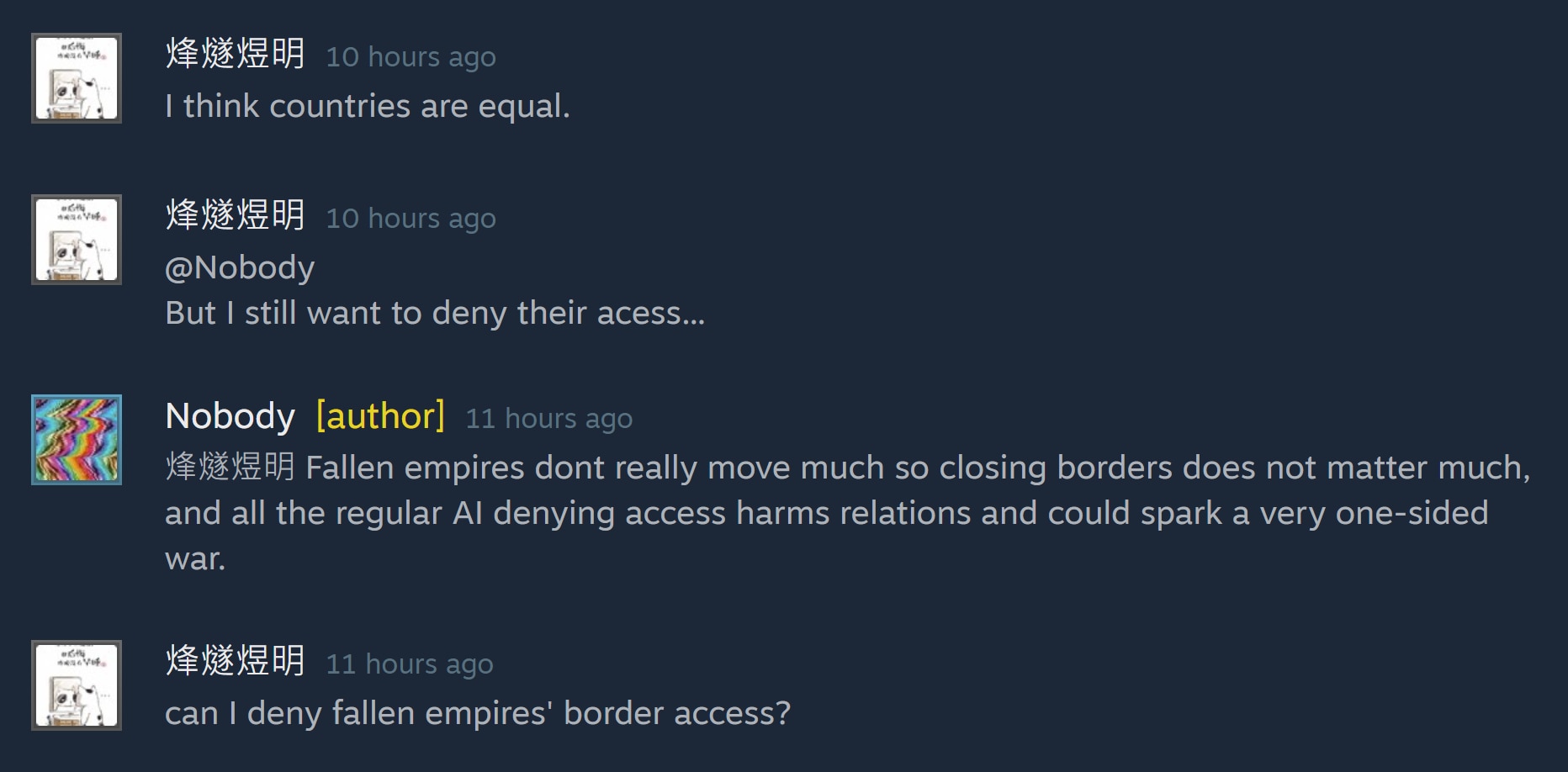 Description:
So I was sitting in my beach house sipping caviar out of a golden goblet (or whatever it is people who make it onto the most popular section of steam do) when suddenly a very polite man named Mr. Yuming (that's what google translate says his name is) approached me, he made me an offer: get back into the Stellaris modding scene. I however was content with my measly 200 something subscriptions "what more could this man give me" I thought but then Yuming flashed me a briefcase filled to the brim with sweet succulent clout. I couldn't refuse his offer now. So then I made this mod lol.
Does the same thing as Awakened Empire Border Access but also to Fallen empires (aka you and the A.I. can deny border access to FE and AE). For whatever reason does not work with the other one so don't mix I guess.
I would also recommend the original version over this one as A.I. empires denying access to FE could harm relations to a point of starting some very early wars with the FE which the A.I. would not handle well. https://steamcommunity.com/sharedfiles/filedetails/?id=2424920702