EED Module for NGS – Patch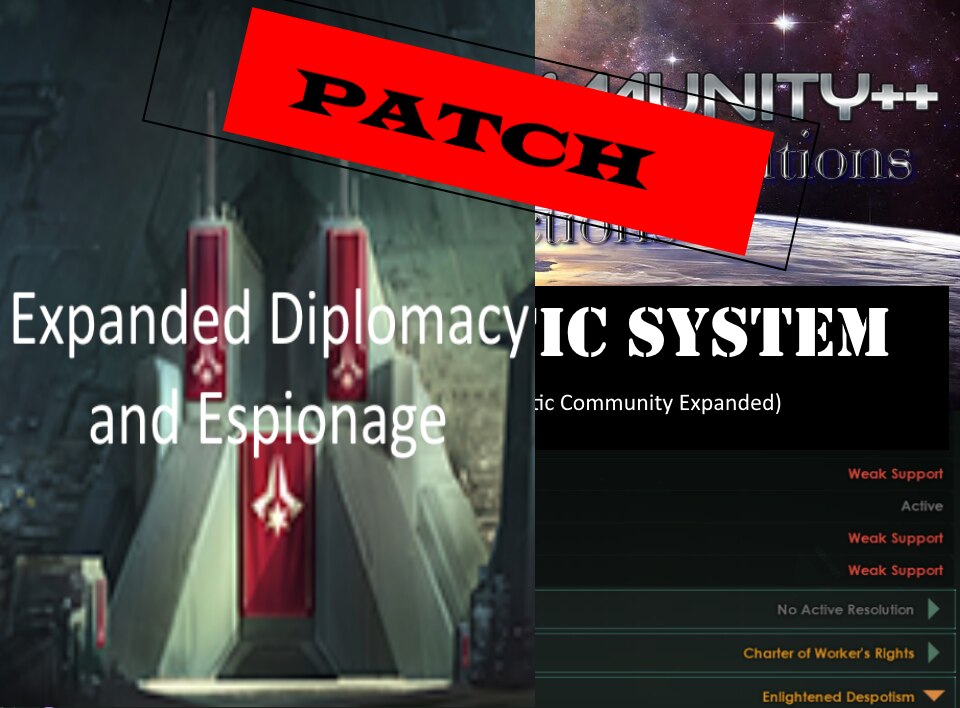 Description:
Mod description
This is the compatibility patch for New Galactic System and Expanded Espionage and Diplomacy
Load Order:
1. Expanded Espionage and Diplomacy
2. New Galactic System – Ever Universe's version
3. EED Module for NGS
How to install
Go to the Steam/steamapps/workshop/content/281990/2975286025 folder and open the "OPEN" folder. Inside are instructions for installing the patch (don't worry, it's very simple).
This step is necessary otherwise you will not be able to use NGS healthcare resolutions
If you find any error, let me know with a comment.
Discord
The NGS team needs you to build the perfect mod.
Are you interested in modding? Would you like to help with ideas, gfx, or localization stuff?
If so, join us https://discord.gg/2GJDu8u7bX