Zoidburg Voice Advisor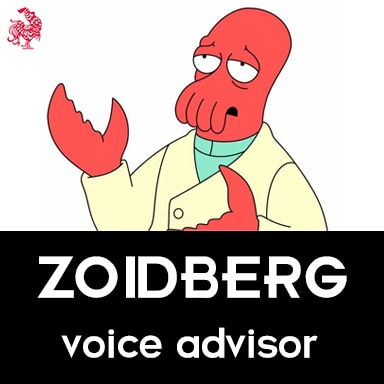 Description:
Dr Zoidberg Voice Advisor Mod from Futurama
PLEASE NOTE: May need to increase Voice Advisor Sound Effect in Sound Settings
—-
NotSoBraveDave : This experiment will determine what mod, if any, the player wants.
Player: A Zoidberg Voice Advisor Mod! Oh, if only I had my wallet with me!
NotSoBraveDave : Um, it's free.
[Player squeals and gorges on the Mod. It splatters up against the mirror. NotSoBraveDave peers into the room and recoil in horror as Player splatters themself against there PC Monitor and clicks the subscribe button.]
NotSoBraveDave : Get me Paradox.
——-
Lines are synced to cover all events that an advisor would cover.
All the voice lines are from the television series Futurama / Simpsons Game, I do not own or claim them.
Credits & Thanks :
Stellaris™
Futurama™
Twentieth Century Fox Film Corporation
Billy West