Warframe Portraits: Machines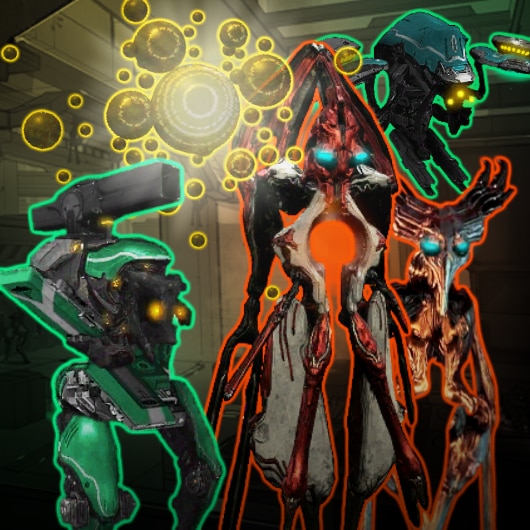 Description:
Warframe is a sci-fi looter shooter made by Digital Extremes[www.warframe.com] that focuses on space-magic-children piloting biomechanical machines of death, the titular Warframes. This mod adds a few robotic races from the game into Stellaris.
What this includes:
5 machine species potraits: Sentient, Cephalons, Corpus Proxies + Solaris (also playable as organic) and the standalone Corpus cyborg state
3 namelists for the above species
3 ruler rooms
Sounds for Corpus Proxies
What might possibly be added in the future:
Cephalon species?

Sentient species?

Sentient/Infested sounds?
If the mod's not up to the game's current version, don't despair, it should still work since it only adds species portraits and content relevant to those. If there any problems, do let me know. Cheers!