Tiny Outliner Tweaks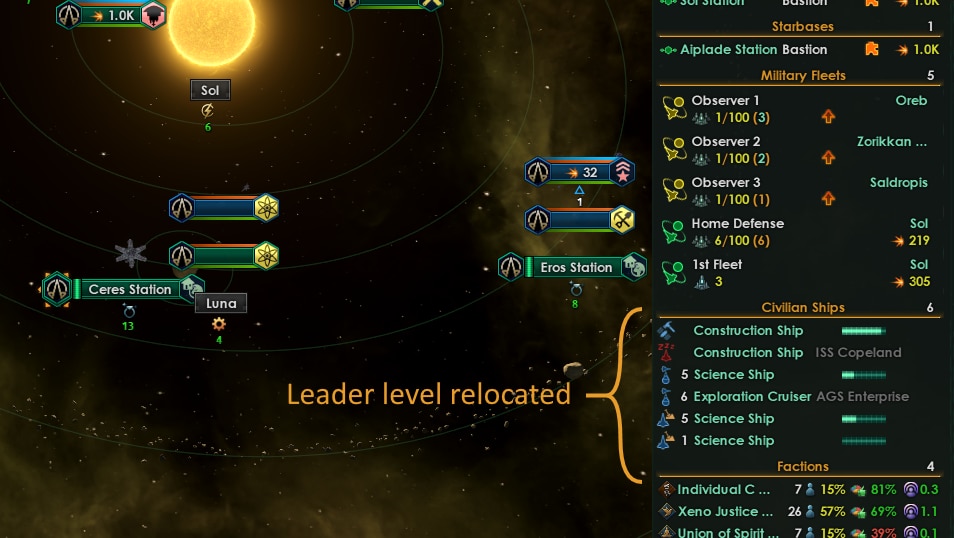 Description:
Minor layout adjustments to Tiny Outliner's presentation of information.
Civilian Ship leader level moved to be next to ship status icon
Ironman mode and Steam Achievements compatible. Steam cloud storage has to be active for Stellaris (Steam/Stellaris -> Properties) to use those game settings.
Load order
Inconsequential for this mod; Stellaris auto-sorts these changes by file name, alphabetically.
It can be argued multi-tasking the file name violates the principles of information structure.[en.wikipedia.org] But such argument is futile beyond lessons learned, as modders aren't in a position to alter it.