DARK STELLARIS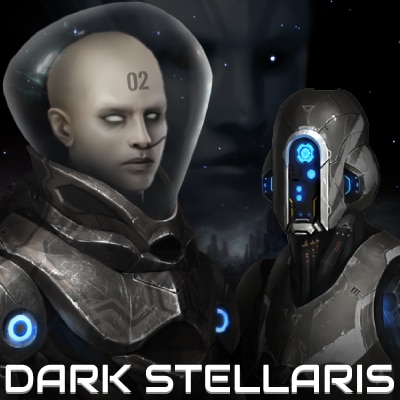 Description:
Combining ancient japanese waifu technology and russian sleep deprivation, I have simultaneously restored old and crafted new fully animated portraits.
DARK STELLARIS, created for my own personal sci-fi hell that I choose to share here.
Any future portraits from my folder of half finished hyperfixations will be added into this mod if they are ever completed, this will include minor tweaks and simple edits in addition to being upscaled for that nice clean look the newer portraits have. I promise to try and care about hand crafting a nice little preview to show them off.
I HIGHLY recommend NOT using ANY mod that ALSO has these portraits at the SAME TIME.
You DO NOT need the appropriate DLC to use the mod, but you DO need them for custom empires.
No files are "deleted", all this mod does is hitch-hike the paths used by default portraits, this is what allows multiplayer and achievement compatibility. You can even disable auto updates and remove any portraits you don't like.
====[READ ME]====
This is a replacer, not a standalone mod.
Achievement/Iron-Man Compatible.
Works with multiplayer.
=================
Portraits Used:
Alien_AI
avian_massive_15
avian_normal_09
avian_normal_outfit
humanoid_03_outfit
lithoid_11
necroids_04
plantoid_12
plantoid_normal_outfit
synthetic_dawn_portrait_mammalian
synthetic_dawn_portrait_humanoid