SPSCore Pre Alpha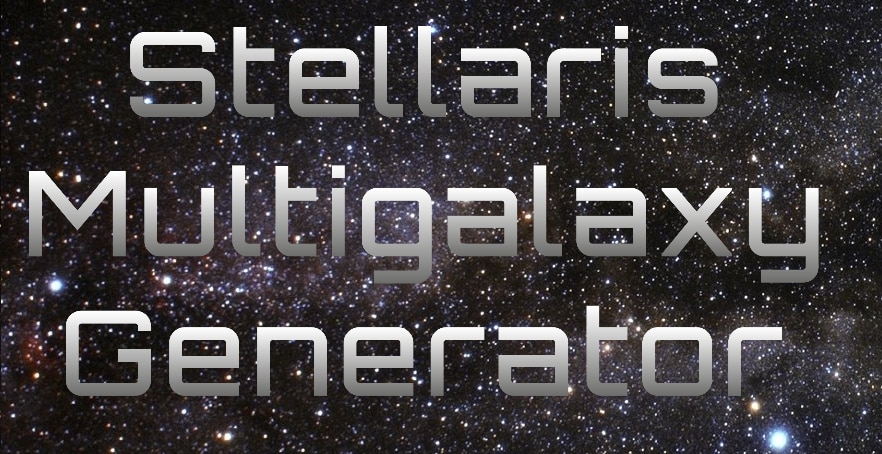 Description:
DO NOT USE THIS MOD WITHOUT SMGG OR MAP PACKS, DEFAULT MULTIGALAXY MAP WILL CRASH
SPSCore is stellaris-side mod for SMGG and core for every map pack, SMGG is an external program to generate a multi-galactic maps in stellaris.
With downloading this mod you accept two eula rules:
tool – Stellaris MultiGalaxy Generator, currently downloaded from google drive.
Stellaris EULA: My tool allow to load initializers from other mods installed and place them, i'm not their creator or owner (these mods) and i'm not taking responsibility for them. If you'll find any mod which break EULA agreements (with Paradox Interactive) report it to Paradox Interactive or if you don't know how to me on discord.
SMGG EULA: You can use my tool as you want (Apache License 2), but every map created in my tool and publiced in Steam Workshop require SPSCore as parent mod (Necessary fixes). Also every map builded in this tool can be published in my Map Packs (Can means i will ask about that with a hope you'll agree on that).
SMGG: 0.6.8
SPSCore: 0.4.2
About this mod: This mod allow you to generate(SMGG)/play(Map Packs) with a one or more galaxies on a map. You can edit a spiral galaxy shapes (3, 5, 6 arms galaxies, why not?). You must generate them in SMGG and export to SPSCore.
It's Stable Alpha verison, a lot of things has been fixed.
Still is some to fix but for me it's playable version.
Eveyrything about is on SPS discord: https://discord.gg/6nMyt7H6cF
SMGG download link: https://drive.google.com/drive/folders/1m0Zow6Se_xp8_fzyUZe8W29Ehl69ACMu?usp=sharing
Youtube tutorial link: https://www.youtube.com/watch?v=BeCvBp8flwkle
How to install?
Download this mod and latest .zip from the google drive and open Stellaris MultiGalaxy Generator.exe.
Later just configure your path and that's all. You can now play on your own maps,
If do you have any questions ask on the discord or watch youtube tutorial 🙂
A simple showcase https://www.youtube.com/watch?v=EiZnLFl2PGY
I'm currently on SPSMods discord[discord.gg] or Stellaris Modding Den[discord.gg]