Colored Galaxy Icons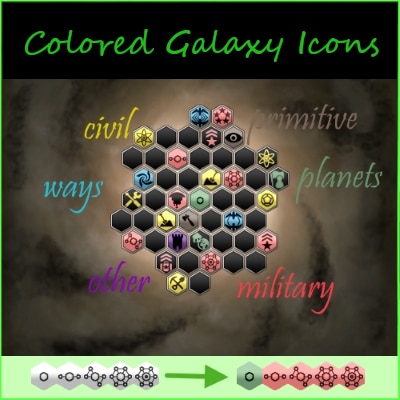 Description:
A complete update for "Better Icon Overview!"
The "ship icons" have been thoroughly updated using GIMP, and the project save files have been included if any actual artists want to help converting the new icons. I find it to be the most accessible and reliable DDS editor.
Just let me know if anyone is interested.