AA's Starbase Overhaul (3.4)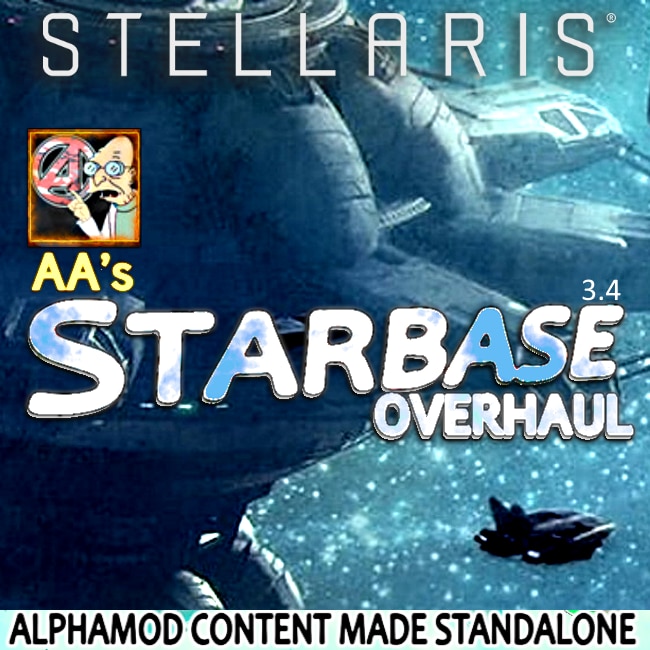 Description:
Starbases Overhauled
Changes module and building slot scale to max out at 10 each.
Changes Outposts to have a building slot.
Adds a new policy for automating building in that slot.
Buffs starbase buildings.
Buffs starbase building auras.
Adds a few new starbase buildings.
Adds some new starbase classifications for Outliner visibility.
Compacts the building/module list.
KNOWN ISSUES
There's some weirdness with the modded window, in that the close button and switch to planet view buttons just don't work, and you need to left click outside the window to close it. Nothing about the buttons is modded, hence this is a weird issue with no obvious fix.
COMPATIBILITY
Over-rides the following vanilla files:
common/component_templates/00_starbase_building_auras.txt
common/ship_sizes/00_orbital_rings.txt
common/ship_sizes/00_starbases.txt
common/starbase_buildings/00_starbase_buildings.txt
interface/starbase_view.gui
Load Order: Try the bottom.