Courtesan's Guild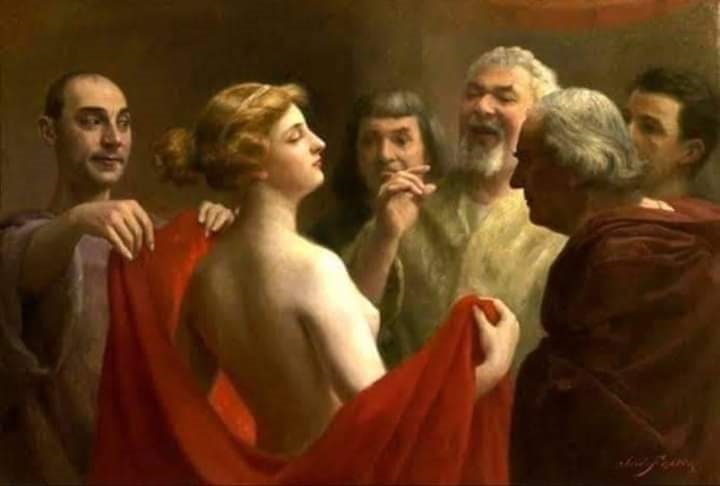 Description:
Welcome to the Courtesan's Guild, where your pleasure is our pride.
If conversation is your gratification, you'll find the open lounge just ahead. For guests with a predilection towards medication, you'll find dispensaries on the second floor, and for every divulgent indulgence, please seek the third floor. Now, what's your pleasure?
———————————————————————————
/ UPDATE – – –
Hello! The new Overlord patch is out and I'm having more fun playing Stellaris than I have in months! If you're on the fence, get it, but it's a blast. I've updated the Courtesan Guild mod to play nice with the new version (wasn't much work), and added a few new edicts to spice up the Courtesan Guild mid-game.
Also, shout out to MageOhki for making a Portrait Trigger Pack submod explicitly for Courtesan's Guild! I had no idea anything like this existed, so it was an amazing surprise to see someone link Courtesan Guild up with another mod. Thank you MageOhki and to everyone who uses Courtesan Guild.
P.S.
Unfortunately, I no longer have time to playtest the full extent of the mod. As this mod grows, the more work it takes to bring it up to par with each major patch. Please, please, please comment to give feedback and help balance the mod. I read every comment!
Thank you for your interest in my mod, and have a good day!
———————————————————————————
/ CHANGE LOG – – –
– Two new Edicts; Lingua Meretrix (Courtesan Language) and Voluntas Meretrix (Courtesan Will). Voluntas Meretrix requires the Society tech Effective Bureaucracy.
– Guild Courtesans now produce 0.5 Influence when planet stability >= 70 stability (up from a very low 0.2 and down from 75 stability.)
-Lingua Meretrix Edict
Lingua Meretrix, or the Language of Courtesans, is a form of speech designed to cater to the diverse needs of decorum in a multi-xeno environment. Lingua Meretrix never errs or offends, and is immaculate in accuracy. The language cannot be machine translated and is impossible for anyone save dedicated courtesans to master.
-Voluntas Meretrix Edict (Requires Effective Bureaucracy Tech)
The key to power is will. Attain the will to visualize what you seek, and the universe will unveil itself. Ancient courtesan proverbs hold true more so now than ever.
———————————————————————————
Hello, and welcome to my first mod, Courtesan Guild!
This mod provides a new Stellaris two new playstyles centered around the civics Courtesans' Guild and Fleshcutters' Guild.
/ Courtesan Guild – – – Civic
The Courtesan Guild is a fact of life, and its talented members hold positions of power and influence throughout society.
+1 Codebreaking
+1 Diplomatic Envoy
/ Fleshcutter Guild – – – Civic
The Fleshcutters are the tinkerers, the doctors, and the artists of the modern world. Only now, their canvases are our flesh, and we rejoice.
+1 Trait Points
-20% Modify Species Cost
/ Cybernetic Mastery – – – Ascension Perk*
Unlock the power within your hybrid form, and become anyone you want to be.
+3 Trait Points
-10% Modify Species Cost
Unlocks Several Cybernetic Traits
Unlocks the Genetic Resequencing Tech
*Requires the Fleshcutter Guild civic & The Flesh is Weak ascension perk
/ Nine New Cybernetic Traits – – – Traits
Form Over Function, Cyborg Bandwidth, Cyberdeck, Perfect Self, and more.
/ Courtesan Lodge – – – Branch Office (Megacorp)
+3 Max Spy Network Level
+5% Diplomatic Economy Weight
+1 Courtesan Job
+10% Branch Office Value
/ Covert Courtesan Chapter – – – Branch Office (Criminal Heritage)*
+3 Max Spy Network Level
+5% Diplomatic Economy Weight
+1 Courtesan Job
+40 Crime
+20% Branch Office Value
*Pumped up the values because Criminal Heritage is underused
/ Courtesan Guild Hall – – – Building (Gov't)
The Courtesan Guild Hall is the planet's foremost leisure retreat, as well as the Courtesans' administrative and economic center.
+3 Housing (+1 with Imperious Architecture)
/ Appropriation Tradition (+5% Pop Happiness)
/ Imperial Center (+5 Stability)
/ 3 Tiers –
+1 Guild Courtesan
+2 Courtesans (+2 with each tier)
/ Guild Courtesan – – – Job (Ruler)
The Guild Courtesan directs a Guild Hall, and participates in planetary government.
+2 Unity (Courtesan Court) or +5 Trade Value (Courtesan Conglomerate)
+5 Stability
+0.5 Influence if Stability >= 70
/ Courtesan – – – Job (Specialist)
The Courtesans are the rank and file of the Guild, and whose operations touch on almost every individual's life.
+2 Unity (Courtesan Court) or + 5 Trade Value (Courtesan Conglomerate)
+7 Amenities (+2 with Charismatic)
/ Courtesan Festival – – – Decision
The Courtesan Festival is unlike anything else this side of the galaxy.
+5% Pop Happiness
+3 Novice Courtesan Jobs
+15% Courtesan Upkeep
/ Novice Courtesan – – – Job (Worker)
+1 Unity (Courtesan Court) or +3 Trade Value (Courtesan Conglomerate)
+1 Amenities
/ FAQ – – – Frequently Asked Questions
/ Compatibility – – –
This mod overwrites the Bio-Trophy citizenship type to include the Grove jobs from the Witch Wood. It is not compatible with any mod that also overwrites this citizenship type (Forgotten Hive Queens, etc.) Please note I have not done extensive testing. If something doesn't work (or does), please let me know and I will compile a list.
/ Planned Updates – – –
I stressed to get the Witch Wood Origin and the Courtesan Guild update out. It's a lot of work for one person, and I've steadily taken more and more responsibilities in my own life. I still plan to update the mod, but major updates are likely a thing of the past. My personal goals include minor updates and tweaks over the coming months; events, gameplay improvements, balancing, etc.
/ More Polish! – Planned Update
/ Guild Events – Planned Update
/ What Took So Long? – – –
Work! Full time game design work leaves me less time for my hobbies than before, which is a plus and a minus. I had originally envisioned the Witch Wood would play with pop growth like the Clone Army origin, and I spent alot of time trying to force that gameplay loop. Alas, it didn't pan out. I hope this version is enjoyable!
/ Why Does Cybernetic Mastery Net Me Genetic Resequencing? – – –
The ability to freely modify species is hard coded, and is only accessible via the Genetic Resequencing technology. I value the Cybernetic flavor (moddable hardware) more than I mind the incongruity.