Better War Exhaustion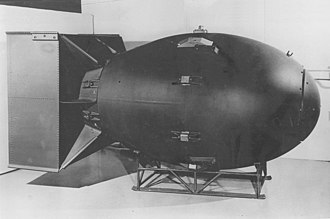 Description:
(Thumbnail suggestion: Unknwn Prson/T4chy0n
If you think you have a more suitable thumbnail, feel free to suggest it)
Tired of war exhaustion being essentially meaningless?
This mod adds penalties for having war exhaustion.
The penalties are:
Decreased stability
Ships take longer to build
Armies take longer to recruit
Costlier ships
Costlier armies
Higher upkeep for ships
Higher upkeep for armies
Lower bombardment strength
(The penalties are based on the EU4 penalties[eu4.paradoxwikis.com])
The amount of war exhaustion you have (for these penalties) is based on the war exhaustion of every war you're currently in, but may not the exactly the same. The minimum war exhaustion you can have is the sum of the war exhaustion of every war you're in and may be increased or reduced by certain modifiers.
Once you end a war, or if your minimum war exhaustion goes down for some other reason, your current war exhaustion does not go down immediately, but instead will slowly decay. Decay is much slower while at war and much faster if you've been at peace for an extended period of time. You can also manually lower war exhaustion through your edicts.
Speaking of edicts, you are also able to lower maintenance costs for a short period of time, as well lower your war exhaustion gain, but beware that it can be costly.
In-war war exhaustion has been scaled down by a factor of 5. This includes gain, threshold, etc. This is due to war exhaustion in Stellaris being hard capped at 100. (Future mentions will list the non-scaled amount in parentheses)
Every 10 (50) war exhaustion, further gain will be reduced by 5% (scaling multiplicatively), capped at 40.1% reduction.
Reaching the war exhaustion threshold of 20 (100) in a war will incur some minor penalties. Forced peace is possible, but now requires 10 years.
At 30 (150) war exhaustion and above, it's possible to get a call for peace, which will greatly increase your gain the longer it goes on. Ending a war will reset it, but if you still have over 30 (150) war exhaustion it will begin increasing again.
Penalties are capped at 100 (500) war exhaustion.
War exhaustion (for penalties) is capped at 1000 (5000).
You can expect to gain war exhaustion slightly faster than in vanilla (non-scaled).
In addition to adding penalties for war exhaustion, this mod also adds a new "war goal". You are now able to declare war without a proper reason, however doing so incurs penalties.
Feel free to make suggestions and please report any bugs you find with the mod, as well as steps to reproduce it and/or what you did before it happened.
Credit: salvor's Starnet AI (for AI peace acceptance values)
Is this or any other mod not working? Are there other people saying it does work? Feel free to report it here[support.paradoxplaza.com].
[discord.gg]