Colonize Everything Planetary Diversity Ed.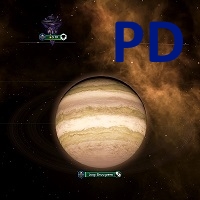 Author:
DrProxis
Last revision:
13 Mar at 18:51 UTC
Description:
This is the Planetary Diversity compatable version of my mod "Colonize Everything"
Big thanks to Gatekeeper for letting me make this compatible version
Also, please tell me if there is any issue, I'll try to fix it as soon as I can.
Description from the original version of Colonize Everything:
This mod lets you colonize all types of planets (although habitability is still a concern).
Current Features:
Colonizing all planet types (including asteroids!)
Corresponding Habitability traits for all planet types
No tech cost penalty for more planets
New starting planet choices
Tile graphics and other graphical fixes
In development features:
Adding Colonizing stars to different menus (It works when you right click on the star with a colony ship, but you cant colonize when looking at the planet summary like you can with normal planets)
Better descriptions and "lore"
Planned features:
Better resource spreads
Terraforming planets
Technologies
Buildings