Sakura Stellaris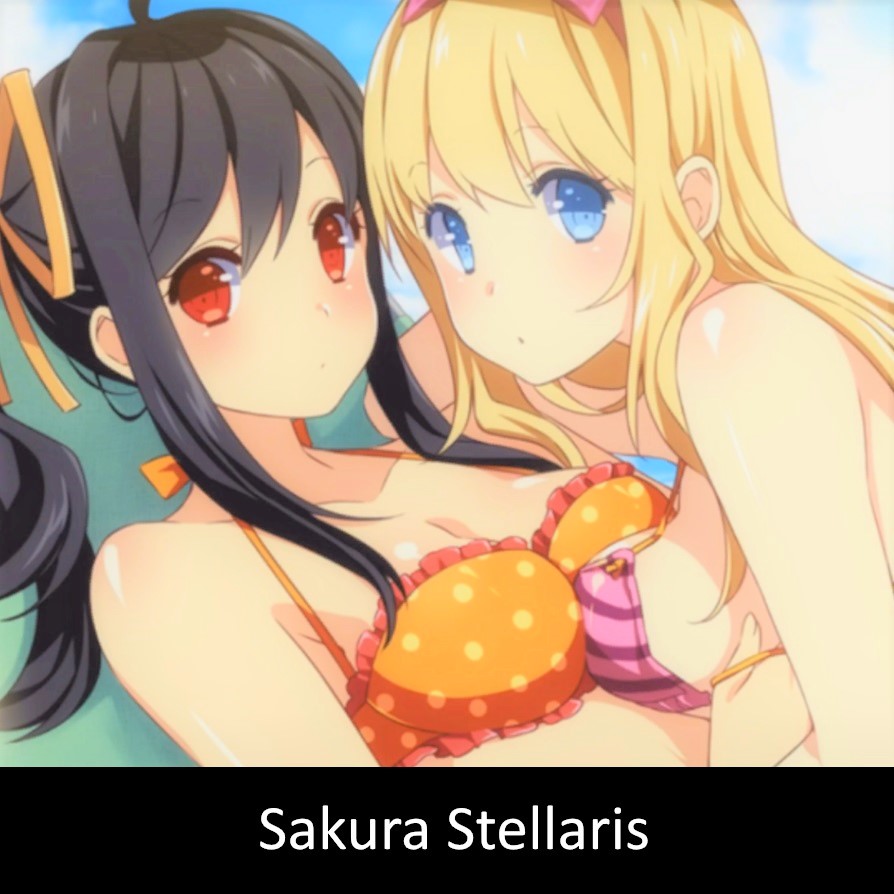 Description:
Sakura Stellaris
The Sakura girls has arrived to Stellaris! 150+ CG loading screen and 150+ leaders along with sexy Kpop music!
It's a lot of work to collect all the girls and put together in Stellaris.So…If you enjoy my Mod please give me a thumbs up and some nice stars! Images are from the Sakura games developed by Winged Cloud.
Now…I am going to learn how to play Stellaris.
-150+ leader
-150+ CG loading screen
-Featured song "short Hair" is in the music player
-Cherry Blossom Kanji Flag (Gold)
-1.9+ supported
-Achievement supported
//////////////////////////////////////////////////////////////////////////////////////////////////////////
My other Stellaris Mod:
Harem Planet:
https://steamcommunity.com/sharedfiles/filedetails/?id=904467482
1/11/18 Updates
-Added more songs
Black Moya (AOA)
Get Out (AOA)
Heart Attack Japanese ver. (AOA)
Heart Attack Korean ver. (AOA)
Jelly Baby (AOA)
Short Hair Korean ver. (AOA)
TT Japanese ver. (TWICE)
TT Korean ver. (TWICE)
1/7/18 Updates ///////////////////////////////////////////////
– added 10 new CGI to loading screen
-Added all girls to Mechine Race
-Custom flag added
///////////////////////////////////////////////////////////////////////