Buildable Spaceborne Aliens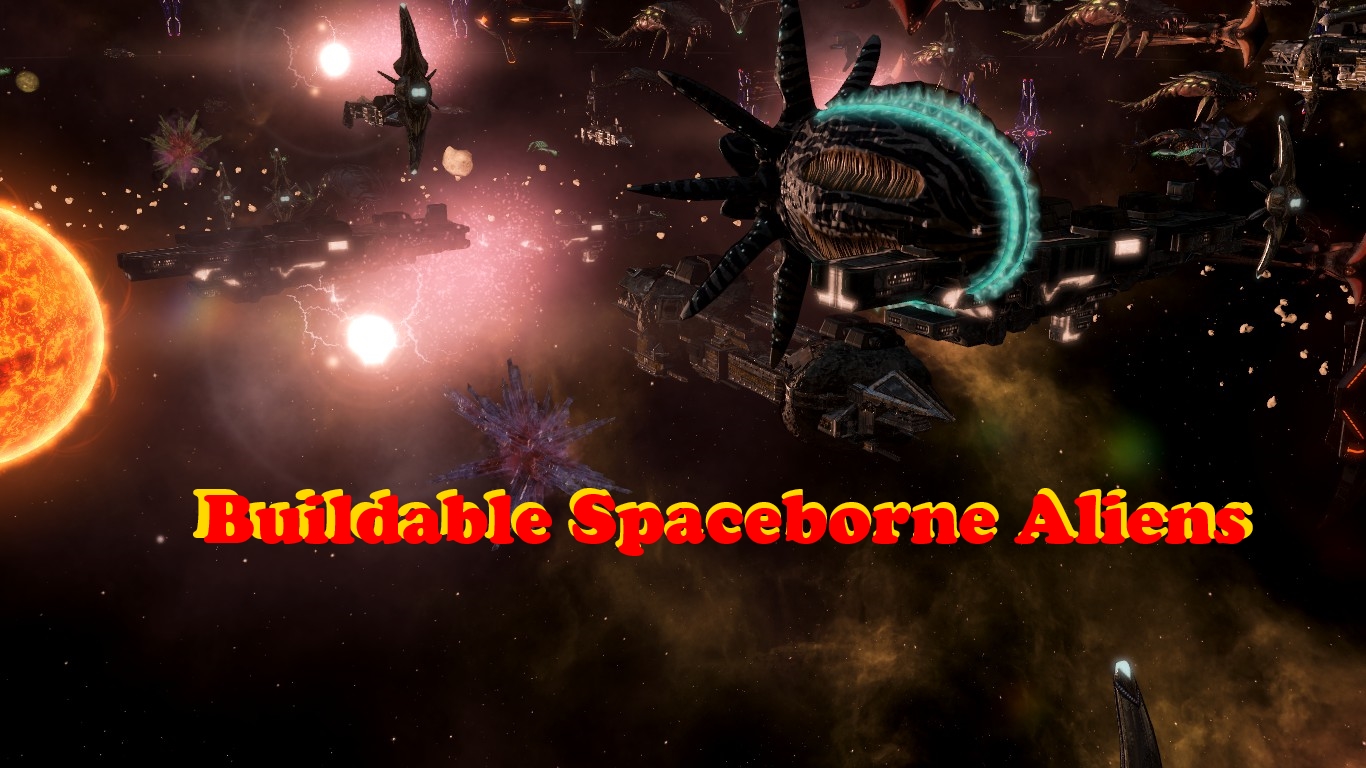 Description:
This mod gives you an opportunity to create the spaceborne aliens throughout the galaxy:
– Space Amoeba
– Space Whale Tiyanki
– Void Cloud
– Ancient Mining Drone
– Crystalline Entity
– Pirates
– Nomads
– Fallen Empire Ship
– Swarm Ship
– Extra dimensional Ship
– AI Ship
– Nanite Ships
– Guardians
More information can be found in the description below.
Credits to Princess Stabbity and Twink315 for their Fallen Empire ship colour.
Update:
– Nanite ships added
– New Guardians
– Nomad Ship resized and reworked
Of course any suggestion is appreciated.
Currently my thought about the ship release in future are in follow:
– Event Ships