British Empire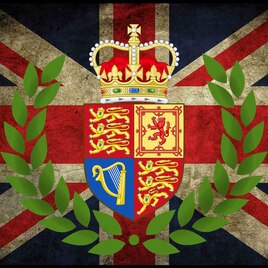 Author:
PlasmaticJj
Last revision:
17 Dec at 15:46 2018 UTC
Description:
Play as the British Empire and expand your rule across the galaxy.
The world collapsed with economic and political ruin, wars started over petty disputes, but one nation was left ignored thought, and when the world was left in darkness, the island nation went out to reclaim what it lost. The Dominions united with them, and then, the world bent its knees to them, once again, The British Empire ruled the international stage, and then they set their eyes to the sky, to conquer for Queen and Empire. The Sun Never set on the British Empire, and in space, it never shall.
Mod includes custom Royal Emblem modernised to suet the galaxy expanding era. Also includes a background with the Union Flag (Union Jack), so you can change the background if you want.
Mod has a custom colour too (White) so I'm not curtain it will work with the extended colours mod.
Let me know if any balancing changes and so on I can do to make this more fun.