Military Uniforms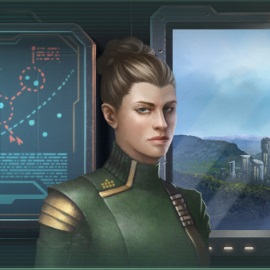 Author:
Arnovitz
Last revision:
23 May at 01:25 UTC
Description:
Service guarantees citizenship!
This mod provides an aesthetic overhaul to human military leaders and military empires with a specific focus on making "citizen service" come to life. Leaders in such societies are now always a part of the military. Are you doing your part?
February 7th Update
An additional female hairstyle has been added.
October 28th Update
Scientists in a military government now wear teal uniforms. Let me know if you like this change. Yellow uniforms did not look good, so I went with these.
October 12th Update
New leader level pips added! Leaders will gain a pip for each level up to the max of ten. These pips are visible on military uniforms once the leader reaches level two or higher. Leaders that become rulers or return back to their previous job will switch uniforms, but still retain all their pips.
Note: You may need to refresh leader windows, switch leaders, or reload a game for leader pips to appear correctly in some instances. This is a limitation of the Stellaris engine itself.
October 8th Update
Red governor uniforms added. These will only appear for military governments.
Current Uniform Collection
Ruler: New black uniform with eagle that will only be worn by the ruler of a military government.
Admiral: Same blue uniform.
General: Replaces old general uniform with a green admiral version. Looks better.
Governor: New red uniform that will only appear if you have a military government.
Scientist: New teal uniform only for scientists working under a military government.