Enhanced Primitives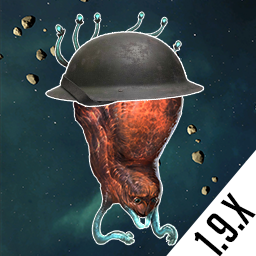 Author:
MikeWe
Last revision:
22 Dec at 16:58 2017 UTC
Description:
Enhanced Primitives (1.9.X)
w.i.p
Do you think that primitives are too weak for your fancy ships? Think again! They will shoot you down with era unique weapons and boost their resources with new technology!
What does this mod add?
– 5 new buildings (Surface Mine, Nuclear Power Plant, Industrial Farm, Fallout Shelter, Industrial Factory)
(Only for primitives ofcourse!)
What does this mod improve?
– The primitive space station; it gives a small weapon slot filled with a small nuclear missile to shoot down weak ships.
– Builds more armies & buildings in each event.
– Gives the primitives more pops in each event.
This mod also changes alot of settings regarding primitives.
Translation Process
– English 100%
– German 100% by Gamer6Gamer
– French 100% by SynthPepe
– Russian 100% by bloodykot
– Spanish 100% by Kamil!
– Polish 100% by Kserkes
– Portuegese 100% by Kamil!
Future Plans
– Castles,…
– Localisation changes for vanilla
Leave a Like & Favorite? 😉

Compatibility
This mod overwrites the primitives event file!
My other mods