!No Megastructure Limits For The Utopian Dream!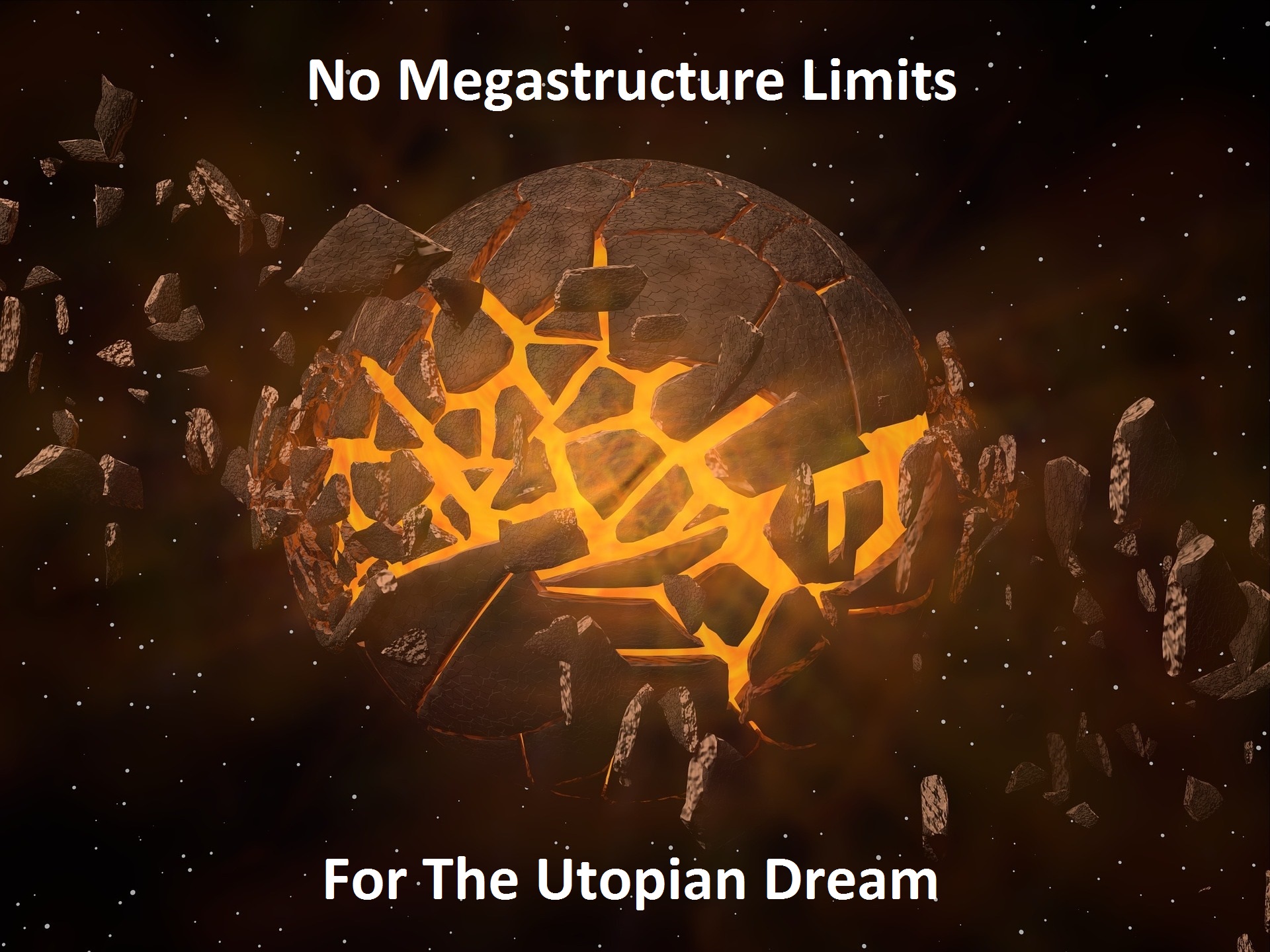 Description:
This mod is a standalone patch for The Utopian Dream that contains the changes from No Megastructure Limits. This mod requires The Utopian Dream in order to work correctly. This mod does *NOT* require No Megastructure Limits, and including it will cause some features in The Utopian Dream to not work appropriately.
Specifically, this patch will remove most feasible placement restrictions of base megastructures from the The Utopian Dream mod.
Compatibility:
This mod is designed to work as an extension of The Utopian Dream. It will not work with any other mod that modifies the base megastructures.
Versioning:
This mod works with the 2.0 update of Stellaris with Utopia.
Photo Credit:
Derivative of https://pixabay.com/en/planet-explosion-space-519938/ , CC0 Creative Commons
Other mods: