TALL WHITE – Color Change patch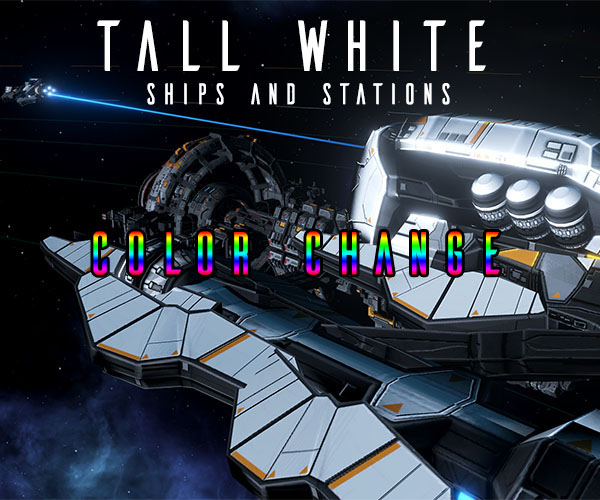 Author:
COLA
Last revision:
11 Dec at 15:38 2017 UTC
Description:
original MOD is here
TALL WHITE ships and stations
This MOD is patch MOD for TALL WHITE ships and stations.
In original MOD, the color of line part changes to flag color.
This patchMOD is not the line, it changes the basic color of the ship.
I recommend this,because you can change to more colors.(You can not choice color WHITE and BLACK without this MOD.)
Expanded Colours [144 Colours]
This MOD probably will not update in the future.
Because I think Paradox will not change Structure of ship's texture.
An error message appears in the MOD tag, but it will work.
元のMODはこちらです。
TALL WHITE ships and stations
このMODはTALL WHITE ships and stations用のパッチMODです。
元のMODではライン部分がフラッグカラーに変わります。
このパッチMODはライン部分ではなく、船体の全体色を変えます。
以下のMODを使えば船体をより多くの色に変更できるのでおすすめです。(このMODを入れないと白や黒にはできません。)
Expanded Colours [144 Colours]
このMODは将来更新されない可能性があります。
パラドックスは船体テクスチャの仕組みを変えないと私は考えているからです。
MODタグにエラーメッセージが表示されますが、正常に機能します。