Stellar Resources – Tiberium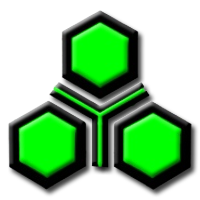 Author:
XDemonR
Last revision:
17 Dec at 14:36 2017 UTC
Description:
This mod adds a Tiberium resource from the C&C universe, Tachyonic Particles and new planet type.
Creator of the original – Audie, but in addition to the Tiberium in fashion there are still extra resources, so I made it separately. In thid mod only Tiberium and Tachyonic Particles.
Tachyonic Particles
FTL Speed: +10%
Green Tiberium
6 minerals, Empire Minerals Production: +5%
Blue Tiberium
8 minerals, Empire Minerals Production: +10%
Liquid Tiberium
12 energy, Empire Energy Production: +10%
New planet types:
Tiberium World
A world that has been entirely consumed by Tiberium, it is completely inhospitable and hostile to all non-tiberium based life-forms. The vast mineral wealth of this world may be exploited with the proper technology.
Notes: A rare, uncolonizable planet type that will always have some form of Tiberium resource.
Compatibility:
Should be compatible with everything short of total conversion mods. No vanilla files are modifies. New planet types work fine with mods like Real Space and Planetary Diversity.
___________________________________________________________________________
Этот мод добавялет в игру Тибериум, Тахионные частицы и новый тип планет. Автор оригинала – Audie, но помимо тибериума в моде еще есть лишние ресурсы, поэтому я сделал его отдельно. В этом моде только Тибериум и Тахионные частицы.
Тахионные Частицы
FTL-скорость: +10%
Зеленый Тибериум
6 минералов, Выработка минералов империей: +5%
Синий Тибериум
8 минералов, Выработка минералов империей: +10%
Жидкий Тибериум
12 Энергии, Выработка энергии империей: +10%
Новый тип планет:
Тибериумный мир
Мир, полностью покрытый Тибериумом и непригодный для нетибериумной формой жизни. Из-за огромного количества Тибериума и постоянных ионных штормов появление какой-то разумной формой жизни не представляется возможным
Важно: только на таких планетах можной найти все три типа Тибериума.
Совместимость:
Мод полностью совместим со всем, что есть игре. Мод не затрагивает ванильные файлы (За Железного человека не ручаюсь). Совместим с модом Real Space и Planetary Diversity.