Trace Loading Screens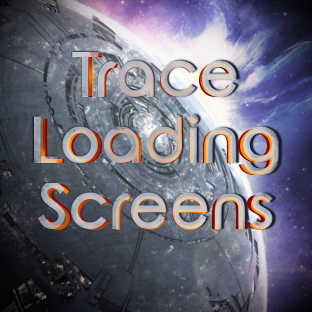 Description:
A few people on the Stellaris subreddit keep saying they want a mod that just adds vanilla-art-friendly loading screens. None have had been made, so here is my mod for it!
I left 3 or 4 slots blank between vanilla and my loading screens, so other mods can put a title card in there.
If these are overwriting your mod's files, just mention it and I'll move them way down to like slot #100 or something!
I want this to be a large, compact and unified loading screen pack – So as long as the file size doesn't get ridiculous I'll add any Stellaris-looking art I find or edit up myself.
If you're an artist who can make art that fits the aesthetic I would be happy to add it, and credit you.
I've also included some base game screens edited by me, for a tiny bit more variety though not as much as brand new art.
______________________________________________________
I've moved the credits to the discussions below. However I'd still like to commend the vanilla artist: Kentaro Kanamoto.
http://www.kentarokanamoto.com

4th August:
– Every load screen is now now compressed, to a nice *seventh* of the original file size. A small change per-user, but applies to everyone with the mod for a good total hard drive saving at no noticeable quality drop.
– Beautified one or two screens since last update, hiding pixelisation and brightening up the darkest one.
4th March:
– Moved slots down (more space for other mods.)
– Added 2 new screens.
– Replaced the ugliest screen with a nicer one by Jim Hatama.
– Almost all screens compressed – A reduction of up to 90% file size!
– Added manual bloom and covered up pixelation in existing screens.
I know modding is extremely slow right now but thanks for making this my fourth mod on popular files <3