ServiceBot (Advisor Voice Pack)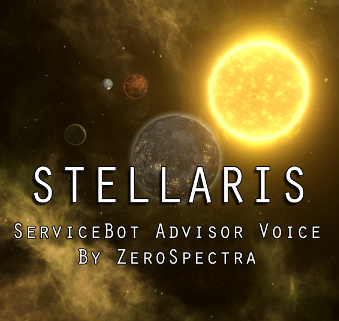 Description:
Updated for Stellaris version 1.9!
This mod includes 58 new advisor voice lines designed for Rogue Servitor machine civilizations, but it can be used with any empire type.
A new advisor voice option will appear at species creation and does not replace any other voices.
Updates:
December 7th 2017 : Adjusted EQ based on subscriber feedback. Updated for 1.9
December 4th 2017: Initial Release.