Forsaken Pioneer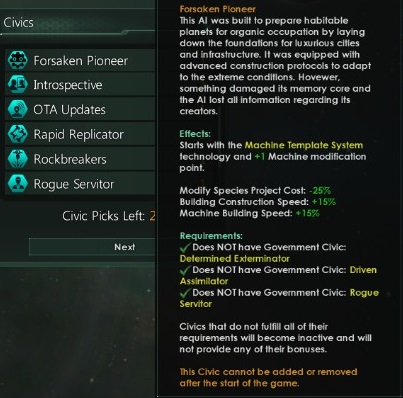 Author:
Argual
Last revision:
2 Jun at 14:41 2018 UTC
Description:
Adds a new civic to the Machine Intelligence authority. Information can be seen above.
The idea behind this one is that you can immediately start making specific pops suiting specific tiles, while also giving a slight buff to mineral production early game (+5% from techs). Also, you are still getting some value from it later.
If you want to robomod from the beginning, but using mods to give it right away feels a bit cheesy, this might be the mod for you 😉
This mod does NOT modify vanilla files.