More Traits 1.8.3 update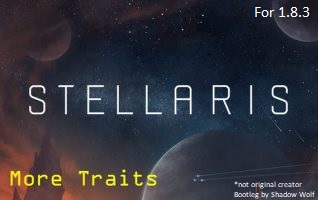 Description:
http://steamcommunity.com/sharedfiles/filedetails/?id=819380416&searchtext=more+traits updated version of this mod.
Works for biological species only.
Disregard the warning I had on this: it doesn't seem to be for just this mod, but another one. There's no code which overwrites vanilla files that I had issues with so I believe it was another mod.