Simple Planet Names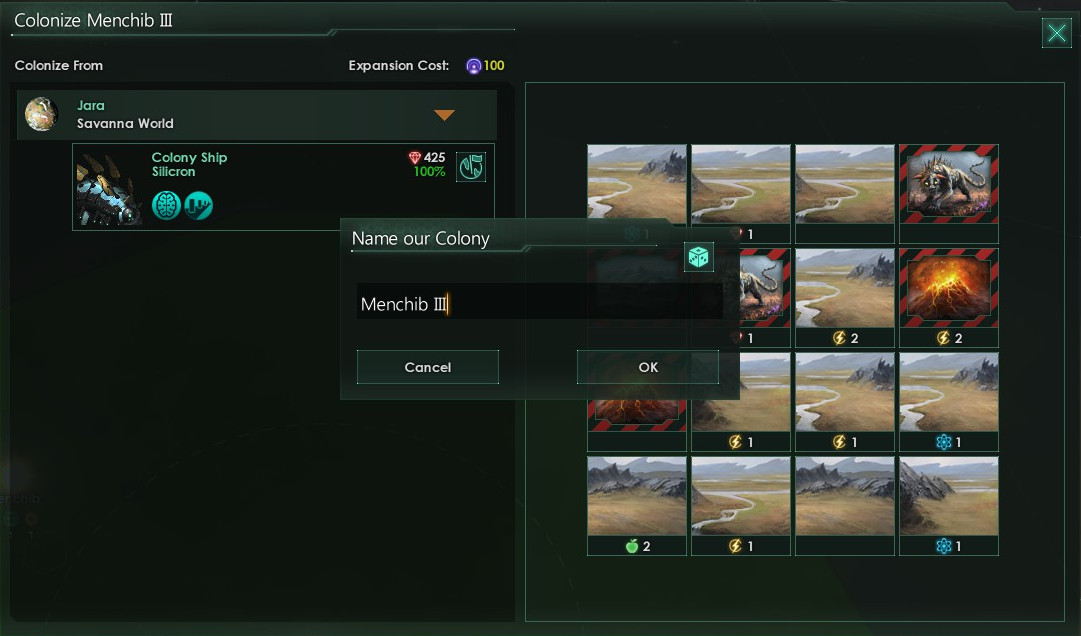 Author:
Lot
Last revision:
7 Dec at 20:05 2017 UTC
Description:
This Mod removes the planet names from the standard name lists. Cybrex and other flavour planets are not affected, nor are starting planets. Also changes the default colony creation name to the current name of the planet.
I made this mod for several reasons:
– to easily find my planets on the map. Fashoo's Rest could be anywhere, Ockrom II is in the Ockrom system.
– to find where an opponent's fleet is going, their target is often a planet which you can't search for.
– war demands are somewhat easier.
– getting rid of duplicate planet names (which helps for all the above)
As this mod only edits the name lists and localisation files it is Ironman compatible, although it might not be compatible with other mods that edit localisation.