MaxRavenclaw's Ascension Perk Compatibility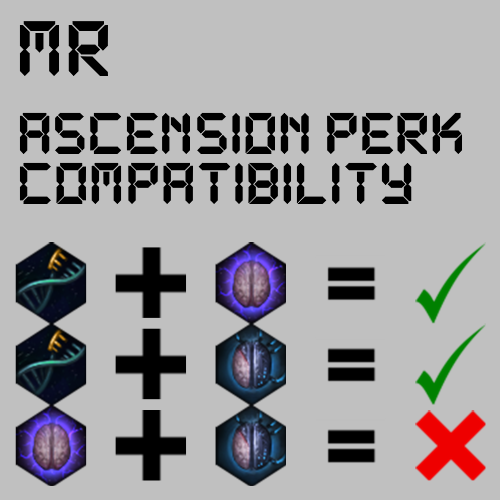 Description:
Most of the other mods that do things similar to this haven't been updated, so I decided to take things in my own hands.
This mod makes it so that the Biological Ascension Path is compatible with everything else. I don't see why you couldn't genetically modify cyborgs or psychics. The Synthetic and Psionic Paths are still excluding each other, though, to prevent complications.
No longer overwrites the ascension perk file. Now it just overwrites Mind over Matter, The Flesh is Weak, and Engineered Evolution.