Victoria 3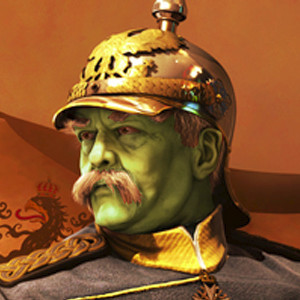 Author:
Ofaloaf
Last revision:
17 Aug at 12:34 UTC
Description:
This mod changes many superficial aspects of the game to create a more old-fashioned-esque setting. No mechanics have been changed, no events added, nothing like that. All that's changed is the way the game's presented, plus a few extra species.
Changes:
The start date has been moved to 1836.
New flag icons and backgrounds have been added. Vanilla flag icons have been disabled but haven't been actually removed, so if you made a civ in an unmodded game before firing this then its flag should show up just fine.
All rooms have been replaced with old-fashioned-ish equivalents.
Some resource icons have been replaced with old-fashioned-ish equivalents.
Many sound effects have been replaced with less futuristic equivalents. Listen to the new ambient sounds of a fleet!
The soundtrack has been replaced with a more old-fashioned soundtrack.
Vanilla clothes for all species, except for plantoids, have been replaced with less futuristic equivalents.
All species classes have new pregenerated species names.
New namelists have been packed in from previous mods, with other namesets made specifically for this mod also added in:
Empires have a new empire naming system. Say hello to that spiritualist republic nearby, the Iron Authority of the Srbvati!
Nearly all event pictures have been replaced with more old-fashioned equivalents. Equivalent-ish.
The new Roman nameset introduced in the Cherryh/Apocalypse patch has basically been replaced with a Roman nameset I'd already made.
1863 new star names have been added, just for the heck of it.
Prescripted countries have been replaced with new creations more in line with the spirit of the mod.
Fonts have been changed.
Recommended additional mods
Other mods really work well with this thing, such as
AlphaAsh's CityScapes offers some additional old fashioned-looking cityscapes for you to play around with.
Planned future work:
Mod compatibility. Literally haven't tested it with anything else aside from the above 3 mods and an extended colors mod.
More human, uh, 'species'.
Additional Victorian building designs for the planet tiles.
Old-timey tech research icons.
More flag elements???
August 17 2018:
Added a Dutch nameset.
Redid the potential German species names, and included a few sets that now use the Dutch nameset for their characters.
Added additional sfx.
Added additional gfx, including loading screen and event images.
Added a couple new flag elements, including both backgrounds and icons.
May 15 2018 PRE-PDXCON UPDATE:
Added a Russian portrait set and Russian nameset.
Added an Iroquois portrait set and Iroquois nameset.