*ST: New Horizons Content Submod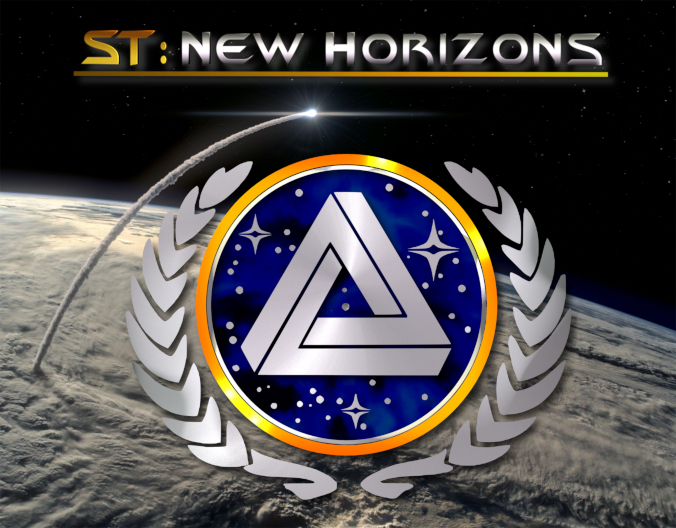 Description:
Niven Compatible
[forum.paradoxplaza.com]
NHV 1709 – Beta
This is a submod for ST: New Horizons and provides no functionality without the ST: New Horizons main mod.
Ensure you have the ST: New Horizons main mod downloaded here.
1. Make sure you are not running ANY other mods, except those specifically certified for STNH. Yes, even mods used to work with STNH.
2. Make sure you do not have ANY custom empires enabled. Log to vanilla and make sure you have none still active.
3. Make sure you run Stellaris version 2.0.*
4. Make sure you start a new game. The Beta update is not backward compatible.
5. If 1-4 do not help, try disabling your SLI protocols and updating your graphics drivers.
6. If 1-5 do not help, unsubscribe from the mod and any other mod, uninstall stellaris, manually remove all folders related to it, and do a complete, clean reinstall.
7. If 1-6 do not help, please submit a full detail bug report, a save file and an error log on our public discord bug report channel.
Enjoy
4K Loading screens
Notification Voice Over
ST:New Horizons Music
Kobali Shipset
Sheliak Shipset
Official ST: New Horizons Mods
Star Trek and all related marks, logos and characters are solely owned by CBS Studios Inc. This fan production is not endorsed by, sponsored by, nor affiliated with CBS, Paramount Pictures, or any other Star Trek franchise, and is non-commercial and intended for recreational use. No commercial exhibition or distribution is permitted. No alleged independent rights will be asserted against CBS or Paramount Pictures.
This is a Star Trek Fan-Art-Mod
There seem to be some issues with steam updating our mod.
The following Instructions will make 100% sure that you get the newest update:
ST:NH Bug-Reports [forum.paradoxplaza.com]
ST:NH Support & Help [forum.paradoxplaza.com]
ST:NH Ideas & Feedback [forum.paradoxplaza.com]
Mod: ST: New Horizons Deutsch/English [forum.paradoxplaza.com]
Paradox-Steam-Forum linking needed to the follow Threads!
[Mod] ST: New Horizons Official International (English) [forum.paradoxplaza.com]
Star Trek: New Horizons: Support and Bug Report International (English)[forum.paradoxplaza.com]
Lets Plays & More:
Lets plays von ST:New Horizons [forum.paradoxplaza.com]
Comments pls just on Mainmod-Page
here
.