Human Fallen Empires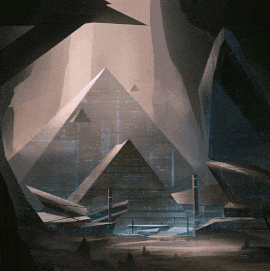 Description:
The best mod in your life (maybe).
This gorgeous mod aims to add new content and new game features.
For Stellaris 2.1.*
Features
2 new Human Fallen Empire with history, dialogs, game mechanics.
Anomalies, events, mini factions that reflect history.
A new start Mission Discovery. Play as single ship in dark galaxy. Forge your destiny among the stars. Or something.
Pirates and ancient mining drones became more interesting.
Changes in the "War in Heaven", new Total War mechanic.
Play with brainworm civic and assimilate galaxy.
Galactic Plague crisis, can you survive?
Population module: better control over population.
Leader module: more interesting and realistic leaders.
New civics, opinion modifiers, war goals, traits and everything else.
Mod Menu support, almost all features can be disabled here.
Current status
Beta.
Edict of the Prologue.
Friendly AI Volume 1.
Friendly AI Volume 2.
Unfriendly Demons Volume 1.
Unfriendly Demons Volume 2.
Return of the Brain Worm.
Compatibility
Read this: Compatibility
Savegame compatibility
If you want to add the mod to the ongoing game, write in console "event human_fallen_empires_init.0".
Contributing
Looking for someone who wish to make 2d/3d art. Also text writings encourage too.
And in general more manpower always good. Always.
If you made a submod, let me know, I'll add it to the list of comp patches.
Links
Discord server, sometimes we make mod here[discord.gg]
Community development
Localization
Smiles for multiplayer chat
And dont forget about changelog!
Obelisk of glory, great heroes who contributed to the creation of Mod Pharaoh
Kior, LisaAlissa, Laylah, Cyber_Kotleta, AeonFlux, Konstantin.V, Dervish, Belial, Architecture, Whitesunset, Ninja Ferret, Likbez17, Only-He-Stands-There, Tyranid, MishaRass, MasterOfGrey, teru9133, Ivorra, JageriuS, Davin, Kelthar, Darh, Archaon the Neverchosen, Oda, Sterr, Gergard, TurtleShroom.
Thanks for Cybrxkhan for egyptian names.
GitHub link[github.com]
About the sources:
The pictures are taken from the Internet and belong to their authors.
With the rest of the sources you can do anything.