Star Trek Federation Immersion Mod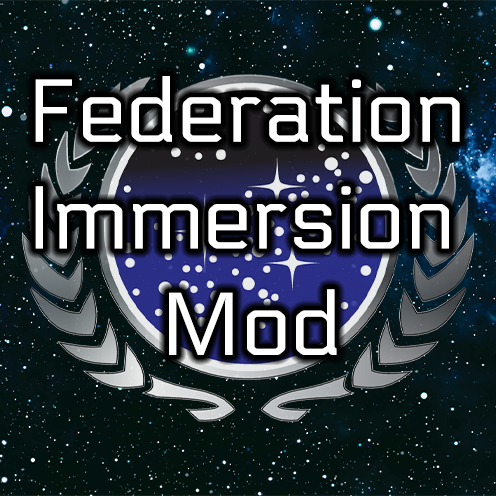 Description:
New United Federation of Planets Sounds and Visuals
Visual Changes:
———————————–
– All leader backgrounds
– Spaceport background
Sound Changes/Additions:
———————————–
– Fleet/Military Ship Select Voices x 45
– Colony Ship Select Voices x 3
– Construction Ship Select Voices x 8
– Science Ship Select Voices x 16
– Starbase Select Sounds x 2
– Mining Station Select Sound
– Science Station Select Sounds x2
– Ambient Ship Sounds
– Ship Movement Sounds
– FTL Enter and Exit Sounds
– Spaceport Module Build Voice
– Spaceport Ship Build Voice
– Reinforce Fleet Voice
– Fleet Under Attack Sound
– Hostile Fleet Detected Voice
– Repair Fleet Finished Voice
– Survey Scanning Sound
———————————–
All Sounds are from Star Trek Armada 2 and Bridge Commander
Other Star Trek Immersion Mods:
———————————–
Compatibility:
———————————–
– Not compatible with any other sound overhaul mods
– Not compatible with mods that change leader backgrounds, like the Backgrounds + mods
– Is compatible with the main Star Trek overhaul mods like ST:NH and SNW
– Is compatible with ST:NH UI mods – and recommended!
Recommended Mods:
———————————–
ST : New Horizons UI – FEDERATION
IMPORTANT!
If you are using any ST:NH UI mod, This mod MUST be below it in the load order, as it overwrites some of the same files.
———————————–
All Art and Sounds belong to their respective authors.