!! All-Seeing Eye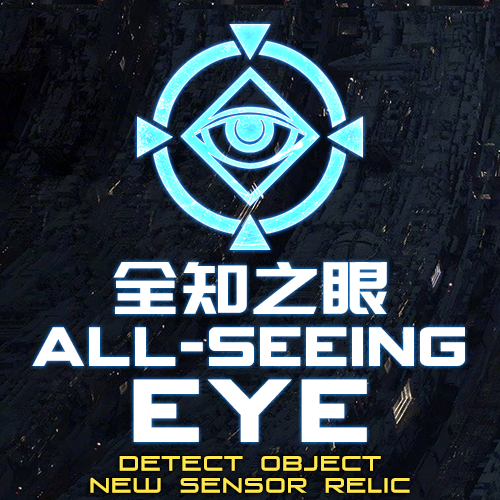 Description:
[Advanced Locator Standalone]
[New Relic to Boost Sensor]
[New Archaeology Site and Story]
If this is helpful, Rate, Favorite and Award!
如果你喜欢我的mod请务必 点赞 收藏 奖励!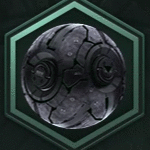 Support this mod at Paypal, your recognition is my motivation.[paypal.me]
你的支持就是我的动力!中文打赏界面[wjqx.gitee.io]
FAQ:
Why we need this mod?
You can use it to find the precise location of some objects instead of opening the Galaxy map to manually search for each system.
How to use?
You can find the advanced locator in the edicts and Infinite Stellaris mod panel, locate the target you want to locate, and then toggle "TRACK ALL" of the locator in situation log.
What the relic is?
It is an advanced sensor that can be switched on and off, which can increase the range of sensor when turned on, while ignoring the system sensor blocker. Most importantly, with it, you can use the advanced locator to locate objects outside the range of sensor.
Object you can locate
Still under development, if you have any locating needs, please leave a suggestion in the comment area
[Target and its Holder]
All Vanilla Relics <Matrix Needed>
Strange head from Infinite Stellaris Framework <Matrix Needed>
Infinite Stones <Matrix Needed>
[Special Target]
Primitive civilized world
common empires capital (including zofe ascended empires and lost empires)
Advanced empires capital (fallen, awakened, original empire, eternal empire, Kuat civilization, etc.)
Holy Planet
Planet and Star
gaia
relic planet
[Habitat type]
Orbital habitat
ringworld
Damaged ringworld
Stars
black hole
neutron star
B class star
Fleet and NPC
Enclaves
Levithan
Rare Resource
All Strategic Resources (divided by type)
Megastructures
Star Gate
L Gate
All Other Megastructures
Others
Wormholes
Sealed System <Matrix Needed>
L Cluster <Matrix Needed>
Others Mod stuff
EHOF systems
Warship Girl systems <Matrix Needed>
SOFE Outer Gates
Ancient Empire System <Matrix Needed>
Kuat System <Matrix Needed>
Major mod conflicts cleaner. <mod核心冲突清除器>
— [! Universial Game Rules Patch] <泛用游戏规则兼容补丁>
Infinite Graphic Collection <小伞美化包系列>
— [Part2 Map UI Overhaul] <地图UI大修I>
— [Part1 Gorgeous Galaxy] <星空环境美化>
Supreme crisis manger and crisis expansion. <超级天灾管理器与天灾拓展>
Optimizing late game performance. <优化后期游戏速度>
— [00 Performance Plus] Optimize Population/ Habitats/ Species modification/ Trade routes <人口限制/ 轨道站/ 物种改造/ 贸易优化>
— [00 Performance Statistics] Obtain game statistic data in real time <实时获取各项游戏参考数据>
— [00 Performance] Job manager and Fast Migration <职位管理+自动迁移>
Download
Revisions:
Old revisions of this mod are available below. Click the link to download.