Faster Pop Growth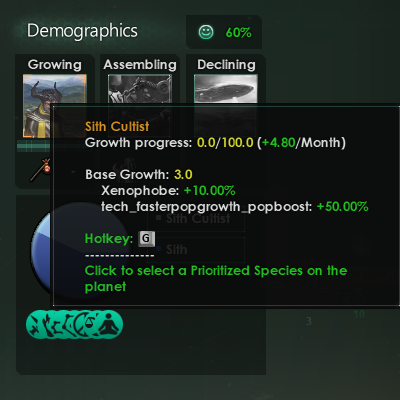 Description:
Speeds up building, growth, and colonization by +50%.
Updated for 2.7.1
I made this mod because the others I saw in the workshop were either old or sped up pop growth too much. This is the first mod I've ever made for anything, so please be gentle and use at your own risk. 🙂
All changes are starting techs and should affect players and AI equally.
Features:
50% bonus to colony development speed
+1 starting pop on colonized planets
50% bonus to population growth speed
50% bonus to robot population assembly speed
25% reduction to planetary build times
25% reduction to clearing blocker time
25% reduction to starbase module build time
25% reduction to starbase building build time
25% reduction to starbase upgrade time
Compatibility: This mod should be compatible with almost all mods since it just adds starting techs.
Check out my other mods:
Less War Exhaustion
https://steamcommunity.com/sharedfiles/filedetails/?id=2042435740
Total War Allowed
https://steamcommunity.com/sharedfiles/filedetails/?id=2042896304