T's Revert Humanoid Update (Hair and Outfits)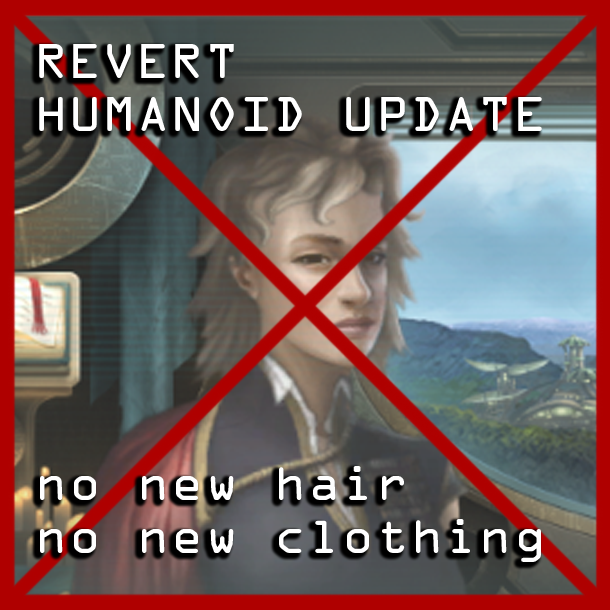 Description:
For 2.2
Reverts the humanoid portraits to before the update as best as I could.
Also removes the outfits of small mammals and mollusks.
Replaces all their asset selector files.
I feel the updated comunity hairs and outfits looked unfinished and out of place. Decent looking but distracting to see a bunch of balding women and spiky anime hair humans/vulcan types.
if you want to KEEP HAIR RECOLORS check out
https://steamcommunity.com/sharedfiles/filedetails/?id=1563317372
if you want to KEEP THE CLOTHES check out
https://steamcommunity.com/sharedfiles/filedetails/?id=1560661531