Fleet Manager Overhaul 1080p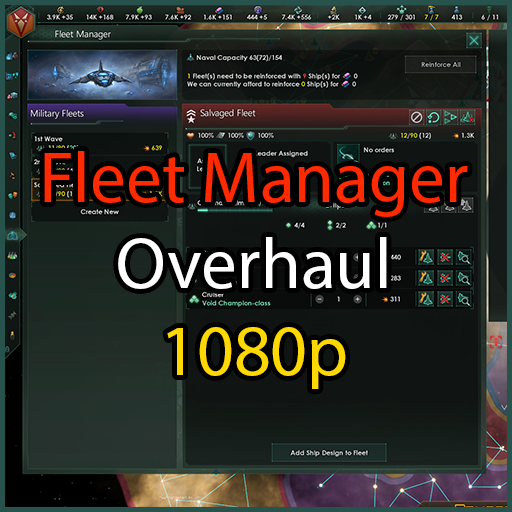 Description:
Stellaris: 2.7.*
Ironman/Achievement Compatible
Overhauls the fleet manager UI for 1080p. The fleet manager is restructured to better utilize available screen space and clearly show information about fleets.
This mod does not fix any bugs in the fleet manager (because it can only be done by Paradox).
Goes well with UI Overhaul 1080p Plus