SE Humanoid Expansion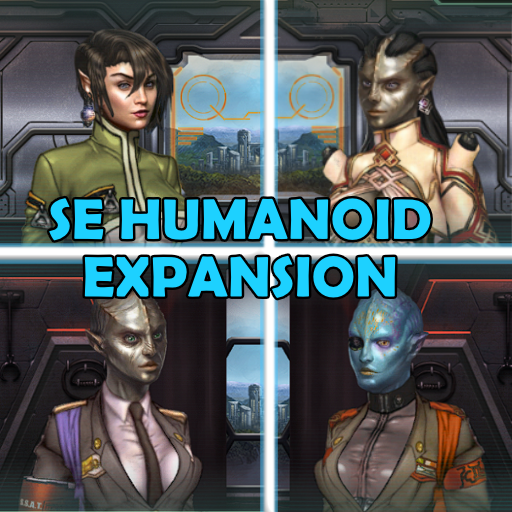 Description:
This mod is an expansion of McNaughtons SE Humanoid. This mod adds a few new clothes for the humanoid species besides humans. I have only worked on the female portraits so far and i plan on working on the male ones after I can work out the bugs and get fixes out for the females. Sorry about that.
What does this add?
-Separates communist clothes and dictator clothes
-Changes fallen empire clothes based on their ethics
-Switches clothes for specific gov types
-Changes military gov clothes
-Changes Gestalt clothes
-Incorporates mod only clothes into vanilla game
-Removes "soft" body type
-Includes special files
I did not make any of the art assets used in this mod so you will need to download McNaughtons SE Humanoid if you want this mod to work.
https://steamcommunity.com/sharedfiles/filedetails/?id=2097152337
To get in on any unreleased PATCHES *cough cough* join the discord!
https://discord.gg/pnQPByE
DOES NOT WORK WITH SE HUMANOID SOFT/PLUS
Known Issues:
Humanoid 4 has clipping issues around the shoulders