Just More Traits 2.7.x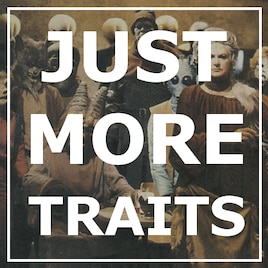 Description:
Last Update: 2020.05.12
This mod was originaly created by EdFromEarth. I decided to continue his work because he didn't update for 2.6.x yet.
Features
Mod Adds various Traits
Traits fixed up for Lithoids
Known Issues
Compatibility
NO Ironman
NO Achievement
Feel free to contact me if you have any questions or want to report bugs.