The Zenith of Fallen Empires 3.0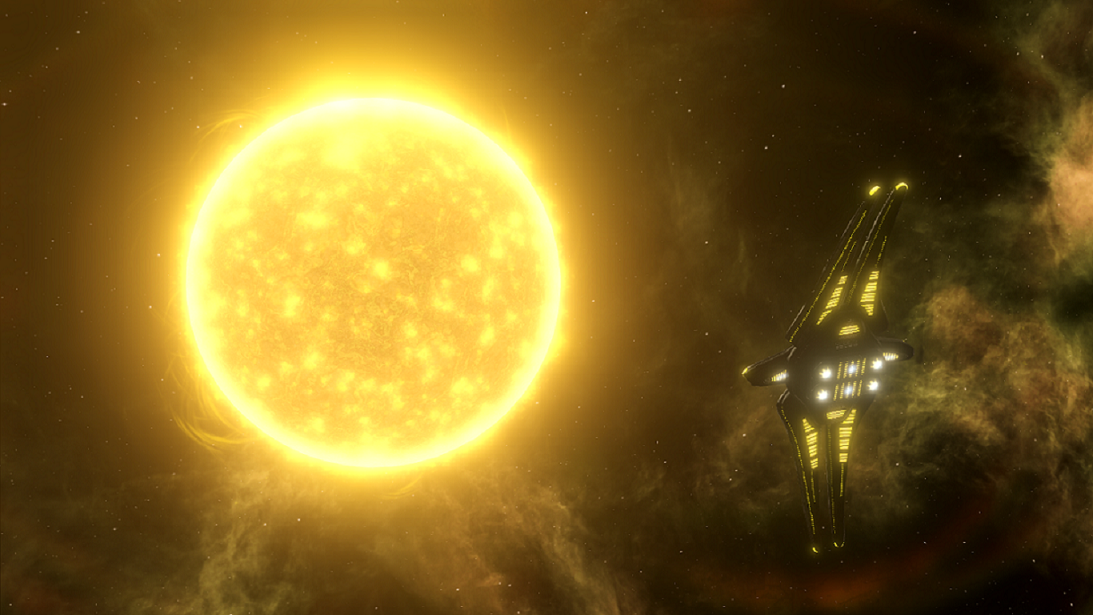 Description:
They were promising once. The big-eyed, fluffy primitives that pleased our ancestors were uplifted, in hopes they would contribute to galactic community that we built. But all things must end. Our ancestors were deceived. For centuries, they spied on us, stole from us. Our technologies, our secrets, taken with scant regard for the elders who brought those advances to our society. And now they proclaim themselves an Ascended Empire, one that will span millennia using our technologies to serve their twisted ideals. Wasting no time, they quickly converted half the galaxy to their cause. How long they have conspired and waited for this moment. As the titan foundries roar to life, and our once dormant shipyards rumble, our people unite once more against the monsters we created. The prophets foresaw the traitors' demise – let us hope that they were right.
The Zenith of Fallen Empires returns with its long-awaited third iteration of the popular mod series. Featuring a brand-new ascension mechanic, The Zenith of Fallen Empires retraces the steps of the fallen, allowing players to rise and eventually become Ascended Empires – Fallen Empires in their prime, where they carve out their own sphere of influence by converting lesser empires to their cause. In this playground of the giants, the future of the galaxy is at stake. Building on the advances made in 2.0, The Zenith of Fallen Empires will continue to deliver the experience through add-on component mods, allowing players the freedom and flexibility to choose and forge their own path in this ultimate sandbox – the story of their civilization's rise, and fall.
The Zenith of Fallen Empires 3.0
Become an Ascended Empire*
Escorts, Battlecruisers, Fallen Titans, and more
Fallen Empire Buildings
Fallen Empire ship and city sets (16 sets)
Titan Lance, a weapon exclusive to Fallen Titans
Ascended Empire Wargoals and Casus Belli
Ascended Empire Subject Types
Ascended Empire Subject Events
Lost Empires*
Hedonists
*Full features and spoilers here.
If you really enjoy the mod and would like to give something back to the mod creator, check out my Patreon[www.patreon.com] to see how you could help, or visit Paypal[www.paypal.me]. Alternatively, you can help answer newb questions in the comment section or in the forum below. This mod isn't free for me to make, and if you help me, I can keep helping you!
Add-on Component Modules:
Limitations and FAQ:
Please click here for Limitations and FAQ.
Mod Compatibility:
Please run this with Game Update 2.6.*
Save Game Compatible
common/defines Decadence chance, AE research cost multiplier
common/subjects/00_fallen_empire_subjects
events/crisis_events_1
events/crisis_events_2
events/crisis_events_3
events/war_in_heaven
Awakened Empire diplomatic actions
Several Diplomatic Actions
Several scripted triggers
Several policies
Several Casus Belli
Several Game Rules
Do NOT run this mod with ZoFE 2.0 submods.
Click here for more information on Mod Compatibility.
Compatibility Patches:
Localisations:
English original by Kolyn.
Special Thanks:
Cycoticmongoose for Diplo Phrases donations
Army of Beta Testers and their feedback
If you enjoy this mod, don't forget to rate and subscribe 🙂
Download
Revisions:
Old revisions of this mod are available below. Click the link to download.